People often come to me as an expert at monetizing blogs. Although my experience making money online is not limited only to blogs, I've been able to extract a lot of income from not necessarily a lot of traffic.
For example, my proofreading business was able to generate a salary level income – sometimes as much as $15,000 in one month during peak season – from barely 100 unique visitors a day to the website. My card game site made $500 to $1,000 a month on 500 to 1,000 visitors a day, although this was before Google Analytics, so the "real" traffic numbers are likely less.
So what's the secret to making money with blogs and getting the best return given less than stellar traffic? Read on and find out…
How Do Blogs Make Money?
Let's look at how blogs make money. Whenever I'm asked that question I answer with the following three methods –
Advertising
Affiliate marketing
Selling products and services
You can make money with your blog by placing advertisements on it, by selling products as an affiliate where you earn a commission for each sale you refer, or by selling products and services of your own. There are many derivatives of these three methods, but at the top level, this pretty much covers it.
To break that down into more practical ideas, here are some of the ways bloggers currently make a living online.
You can place Google Adsense advertisements on your blog
Allow sponsors to pay you money for placing banners on your blog
Go to a site like Clickbank and find a product you can write about and promote as an affiliate
Create an ebook, set of audio or video materials, or home study course you sell them from your blog
Launch a membership site and promote it via your blog
Conduct a series of live webinars that you charge people money to attend
Host your own seminar or workshop and sell tickets to it on your blog (and record it to make a product you can sell)
Add a shopping cart to your blog and source physical goods at wholesale you can sell at retail
Provide consulting or coaching services and charge by the hour for your time
Other options to earn a return from your blog that doesn't directly result in money in your pocket, but can eventually, and are definitely a benefit, include…
Generating a well known brand, creating mass exposure for your name or what you do – and possibly become famous
Invitations to speak at conferences and seminars
An opportunity to publish a print book or several
Consulting to large companies resulting possibly in employment opportunities or large retainer fees
Free products to sample and review on your blog
VIP or press access to industry only events and parties
Now you know how blogs make money in terms of concepts and some practical ideas to implement the concepts, next let's take a look at some case studies of bloggers I've personally met or interviewed and how they have made money from their blogs.
Case Studies: These Bloggers Make Money
I'll be as brief as I can with these explanations as I want to show you how diverse the ways bloggers make money by providing lots of examples. I've included some monthly income totals where possible, but the accuracy of the figures is very likely off, so don't quote these as concrete numbers. Here we go…
Yaro Starak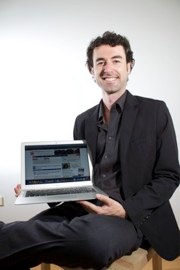 Income: $20,000 to $50,000 a month
 Niche: Blogging, Internet Marketing, Entrepreneurship
 Blog: Yaro.Blog
I'll start with my own example, since I know it best. I first started making good money with sponsors paying me to place banners and text links on my blog. Next, I did affiliate marketing, initially starting with Perry Marshall's products like his ebook and renaissance club, since I was studying his materials at the time. This led to promoting all kinds of affiliate products and services, from Aweber to 1ShoppingCart, and then the big launches that occur in the Internet Marketing niche.
After two years of blogging I launched my own course, Blog Mastermind, then another Membership Site   Mastermind, and another in partnership with Gideon Shalwick, the Become A Blogger Premium video course. Then I started doing elite coaching at a minimum of $5,000 a person.
You can hear more of my story from a presentation I did explaining my history here.
Frances Kerr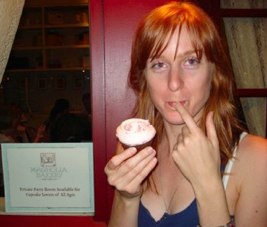 Income: $4,000 to $8,000 a month
 Niche: Alternative Health, Skin Care, Acne Treatment
 Blog: www.highonhealth.com
I worked very closely with Fran, helping her to grow her alternative health, acne treatment and skincare blog. She made money first with Google Adsense, though it wasn't much. Next, she started selling banners to sponsors and then reviewing affiliates products like ebooks and DVDs. After about 18 months she wrote her first ebook on acne treatment with food, which resulted in a steady income stream, which has continued to this day. Next, she launched her own online store with a shopping cart and started selling physical goods like skincare creams and chocolate. She added a coaching program and membership site, a second ebook and does private consulting for an hourly fee.
You can hear Fran explain her entire story in this podcast interview I did with her.
Alborz Fallah
 Income: $100,000+ a month
 Niche: Cars
 Blog: www.caradvice.com.au
Alborz and I used to work a part-time job at the local university computer help-desk. This particular job had the luxury of lots of spare time, which I used to write some of the very first articles on my blog. Alborz saw me blogging and jumped on the bandwagon, leading to the creation of Car Advice.
I spoke to Alborz consistently over the years as his blog grew. It took some pestering, but I finally managed to convince him to try Google Adsense on his blog, which immediately resulted in $20 a day and quickly grew to over $100 a day, then $200. Next, he started adding banners from car companies who sponsored the blog because they could see how well it was doing in search engines for terms related to their cars. A big change occurred when he took on investors, helping the site reach car manufacturers to test drive cars, which has led to Alborz driving some of the most exotic cars on this planet, including the Bugatti Veyron. With investors, next came staff writers and then corporate sponsorship deals, which is like selling banners on your blog, but instead, you are cutting $30,000 campaign deals with a car manufacturer, rather than $100 a month for a small banner.
Car Advice is now much more than just Alborz, but continues to derive the majority of its income from advertising, though merchandising like DVDs and even possibly a television show are likely extensions of what started off as just a humble blog. You can hear more about the early days of Car Advice in an interview I did with Alborz back in 2008.
Income: $15,000+ a month (this needs updating, I'm waiting for confirmation from Mitch)
Niche: Sports (began with College Football)
Blog: www.sportschatplace.com/
Mitch joined my Blog Mastermind coaching program during the very first intake in 2007 and immediately stood out as an action taker, attending virtually every coaching call we held, which he does even today three years since the program first opened (that's value for money!). Mitch began with his passion for college football, starting CFBPlace (College Football Place) where he quickly established his authority at picking the winners of matches.
Like Alborz, Mitch was hesitant for a very long time to attempt to make money from his site, but recently started monetizing his blog. I don't know the specifics, but I do know Mitch's site earns income from affiliate programs, especially in relation to betting on sports (his site now has a team of writers who pick the winners of games). Advertising banners, some of which go to affiliate programs, are his main source of income, however, he is going to launch a premium sports picks membership site, which will no doubt ramp up the income significantly.
When Mitch first got started I interviewed him to find out how he was able to rapidly increase his traffic in such a short period of time.
Leigh Peele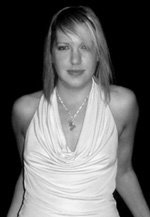 Income: $10,000+ a month (This is data from 2009, so she is no doubt doing different numbers now)
 Niche: Fat Loss
 Blog: www.leighpeele.com/
Leigh was also one of my very first Blog Mastermind and Membership Site Mastermind students, who really took my training and ran with it. Leigh monetizes her blog by selling an ebook via Clickbank called The Fat Loss Trouble   Shooter and by offering members-only sections on her blog. Access to parts of her blog are for members only, which she charges money to access.
Back in 2008, I interviewed Leigh when she was just starting to implement what she learned from my programs, where she explained how she went from $20 to $4,500 a month from her blog.
Will Hamilton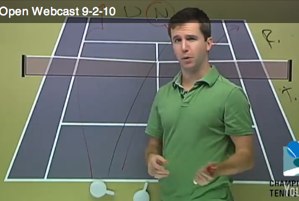 Income: $15,000 a month
 Niche: Tennis
 Blog: www.fuzzyyellowballs.com
Will Hamilton is a professional tennis coach who turned his knowledge and passion into a six-figure income, combining his blog with an email list and using YouTube as the main source of marketing. He creates videos, uploads them to YouTube, drives the traffic from   YouTube back to his blog (he puts the videos on his blog too), some of them opt-in to his newsletter, and he sells his membership site to make money. Last time I talked to him he had over 600 paying members who pay $25/month.
You can hear Will explain exactly how he does what he does in this in-depth interview I did with him in audio and video.
Olivier Roland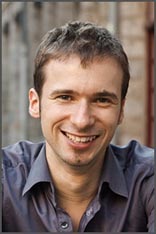 Income: 14,000 Euros a month
 Niche: How To Start A Business
 Blog: www.des-livres-pour-changer-de-vie.fr/
Olivier Roland is a French Blogger who participated in both my Blog Mastermind and Membership Site Mastermind training programs. Olivier has enjoyed success cementing himself as a leader in business and blogging, but doing so in the French marketplace, proving that the same principles, when applied in other languages, can work. Olivier had a very rapid rise to success, launching his first training program only twelve months writing to his blog.   Although before this he did spend ten years running his own technology business.
You can hear the full story of how Olivier started his blog and launched a successful training program in under two years in this interview I did with him for my podcast in January 2011.
Pat Flynn
 Income: $10,000+ a month
 Niche: Architecture and Information Marketing
 Blog: www.smartpassiveincome.com
Pat Flynn's story is very inspirational. He lost his job as an architect during the global financial crisis. His blog was originally used simply as a storehouse for notes he was taking as he studied for a specific qualification called the LEED exam. Strangely enough, the blog took off because other people were searching for information about the LEED qualification and his notes showed up in search results. Eventually, this lead to releasing an ebook, which was just a collection of his blog posts that Pat then sold from his blog. He quickly found himself making six figures a year. He used his success to start another blog about Internet marketing called Smart Passive Income and started making money by promoting affiliate products and later creating and selling iPhone applications.
Pat explained how he was so quickly able to go from newly fired from his job to making $200,000 a year online in this interview I did with him.
Robb Sutton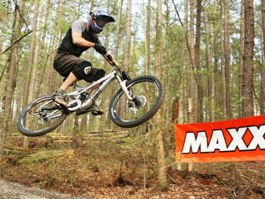 Income: Full-time income (he lives off it, but I don't know how much)
 Niche: Bikes and Blogging
 Blog: www.robbsutton.com
Robb Sutton is seriously into mountain bike riding. He translated his passion into a blog, then a full-blown community website of mountain biking die-hards. I don't know how much Robb makes,   but I do know he scores plenty of free stuff – even free mountain bikes worth thousands of dollars – thanks to his blog. He has sponsors who place banners on his blog and I suspect he also uses affiliate marketing as he recommends bikes and bike parts on his blog.
Robb's specialty is scoring free goods thanks to your blog, which you can learn how to do in this interview with Robb.
David Risley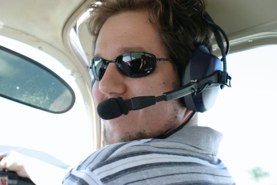 Income: Six Figures a year
 Niche: Computers and Blogging
 Blog: www.davidrisley.com and www.pcmech.com/
David Risley, like many people who teach how to profit from blogs, first learned his craft by starting a blog in a different niche – in this case, computers. David monetizes his computer blog,  PCMech, with sponsors, Google Adsense and a premium members area. His DavidRisley.com blog is focused on selling David's training programs, with a little affiliate marketing thrown in. David has done a great job integrated his blogs as membership sites, adding premium sections available only to paying members.
You can listen to David explain how he started making money with blogs in this interview I did with him.
More Bloggers Who Make Money
This is just a small sample of the people currently using blogs to make significant income online. On top of the list above, there's a few others I didn't mention as you probably know them already, for example –
What Is The Best Way To Make Money With Your Blog?
As you can see by all these amazing examples, plenty of people are earning a lot of money using blogs, covering all kinds of different niches, and using all kinds of methods to generate the income.
At the end of the day, the answer to the question of what is the best way to make money with your blog is a combination of what you can gain the most leverage from, what level of work is required to make it work, what are your personal preferences, what goals do you have, how clear are you on how things work, what are you afraid of and what situation you are in.
Your blog traffic obviously plays a huge part in your success, but many bloggers earn a lot with comparably little traffic, so don't think you have to be the next Car Advice delivering millions of visitors a year to make it work. Pick a good niche, find the best points of leverage given your traffic and style, then get to work going after the dream.
In my experience, the majority of bloggers who break the six figures a year mark or better, do so focusing on a combination of money-making methods. You need to test different advertising formats, combine that with some affiliate marketing, maybe some pay per lead campaigns, or do product launches and consulting. Build out a product funnel and foster a huge email list to sell it to and keep testing until you find what works and what delivers a level of income you are happy with.
Need A System To Follow? Join Blog Mastermind
Many of the examples above are from people who participated in my Blog Mastermind training program. I won't pretend that I'm responsible for their success – they put in the hard work – however having training from someone who has walked the path you want to walk is an undeniable advantage.
If you want to follow a step-by-step system for building a profitable blog, my coaching program Blog Mastermind is the way to go.
If you enjoyed this article, please tweet it, you can share it on Facebook or on your preferred social network. And of course, if you haven't done so already, please join my email newsletter on this page (enter your name and email at that link to join).
Here's to you building a profitable blog.
Yaro
Professional Blogger