Welcome.
This blog is for my fellow entrepreneurs, especially if you are following the online business model I have leveraged to make over a million dollars…
That business model is:
Start A Blog
Grow An Email Newsletter
Sell Your Own Digital Products
Watch me on TV
Yaro On The SkyNews Business Channel Hosted By Heidi Armstrong.
I was invited to talk live on TV to talk about how to make money with online business based on a blog and I recommend you watch it as it's a great introduction to what I can teach you.
My Current Projects
Here's what I'm currently working on
InboxDone.com is my new online business, which provides a human being to take over your email for you.
With my co-founder Claire, who previously handled my email, we launched in late 2017. The company quickly surpassed six-figures in revenue, as new clients signed up every month.
If managing your own email and/or your customer support email is slowing you down, we can help.
Pure Power is my solar energy startup in Ukraine, where my father's side of my family are originally from.
In 2017 I visited Lviv for the first time, where I met Andriy, who worked for the local government. We co-founded a solar energy company, Pure Power, to take advantage of local green energy tariffs.
Our first solar power array was completed in 2018, a 3.6MW facility built in partnership with a local green energy partner.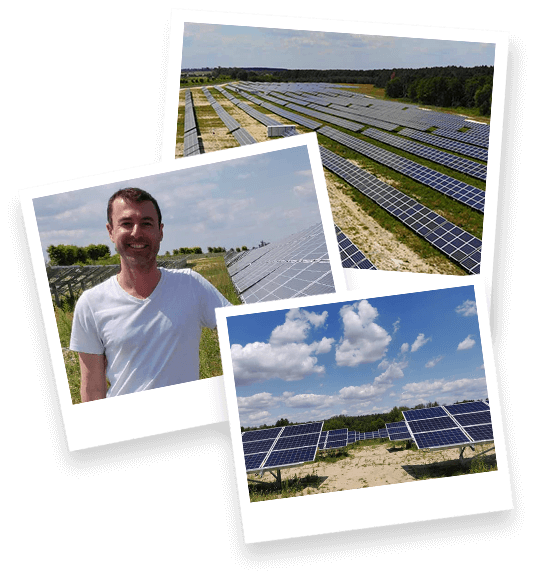 In 2005 I started a blog and podcast, then in 2007 I launched my first online course – Blog Mastermind – taking on 400 students.
Since then thousands of people have signed up for courses, bought ebooks and joined the Laptop Lifestyle Academy, all training programs I created over the past decade to help you start an online business.
My coaching business has generated over $2 Million dollars in sales, and helped hundreds of other people earn millions of dollars from their own online business.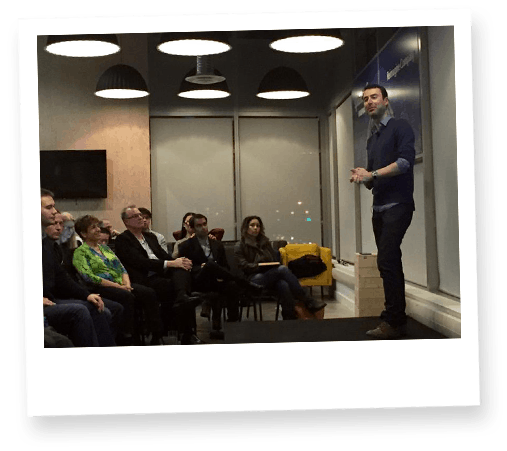 Using profits generated from my companies, I invest in property and startups as an Angel investor.
In 2018 I completed a big apartment renovation project in Lviv, Ukraine, and purchased a triplex in Montreal, Canada.
Using the EquityZen platform I invested in Palantir and Pinterest (both pre-IPO).
Through angel syndicates I invested in Skykick – Cloud Management (Tim Ferriss Syndicate), Lead IQ – Lead Gen Software, Kush – Cannabis, Steezy – Dance Classes, Talla – Customer Support AI, Torii – Real Estate, Capiche – SAAS Reviews, Fitbod – Weight Training, Meotowl – Cat Sitting (Jason Calacanis Syndicate) and Rock Health Fund (AngelList). I also invested in CarAdvice.com.au (acquired by Nine Entertainment in 2018).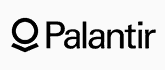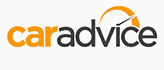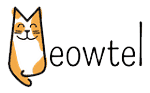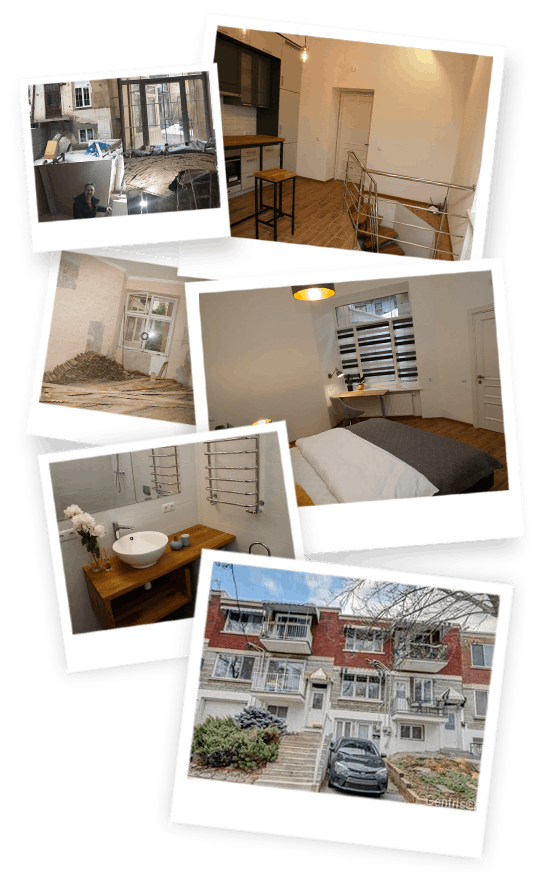 Hi, my name is Yaro
When I was 18 years old I had no idea what I wanted to 'do with my life'. At the time I was living in an old caravan parked in my mother's backyard in Brisbane Australia because we didn't have enough room in the house for me to have my own bedroom.
I did know one thing for certain — I never wanted a job.
I hated waking up to an alarm clock, forcing myself to get out of bed and go do work I didn't want to do, helping to make someone else more money while my income was capped at an hourly rate or salary.
The problem of course, was how to earn enough money to survive without a job?
I started a website
When I was 20 years old I started a website about a card game I played as a teenager called Magic: The Gathering. It's like poker with dragons and elves, and I loved it!
My first website featured articles about the card game, and much to my surprise, people started to read them.
As my website grew, I made a little money selling banner advertisements to card game stores. Then I had a thought – why not start my own online card store?
I made as much as $1,000 a month from my card store, but it was hard work. I updated the website, did daily trips to the post office to send cards to my customers, plus studied at university, and kept two part-time jobs.
One day I received some bad news. My biggest customer had used stolen credit card numbers to buy from my store.
At 22 years old I graduated from university owing $20,000 in university fees, plus I owed another $15,000 from the credit card fraud…
Needless to say, I felt pretty down about my life.

I started ANOTHER website
One day, while reading a magazine about tech companies, I came across an article about a young guy who started an essay editing business while studying at Harvard.
I loved the story and the idea, and thought I could do something similar, but focus the business on where I lived – Australia!
Thus BetterEdit.com was born, an essay editing business focused on University students in Brisbane, Sydney and Melbourne, and later Canada too when I traveled to visit family.
I devoted most of my free time to growing my new business. Things were slow at first, but my hard work began to pay off as the business grew a small but loyal customer base.
By the time I turned 25 I had paid off all my debt, and my business was earning enough to cover all my living expenses.
I wasn't rich, but I was very happy with the turnaround.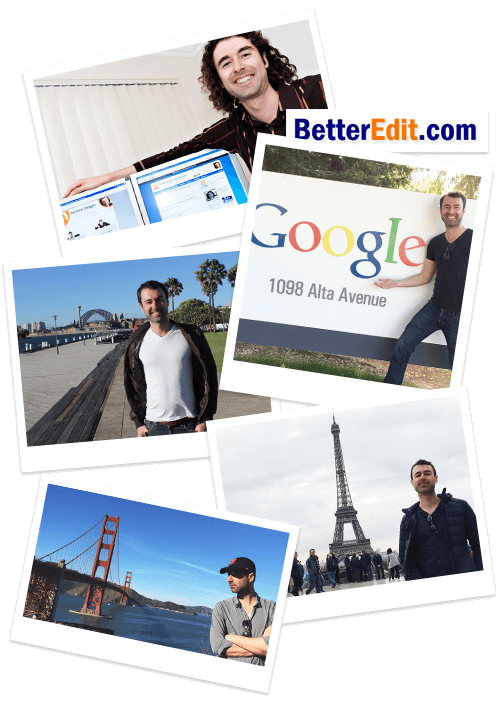 I Started a Blog And it Changed my Life
In 2004 a friend told me I should create a 'blog' for my essay editing website, so I did.
My editing blog flopped because I did not like writing about editing essays, but I discovered something about myself — I loved writing about being an entrepreneur!
I closed down the editing blog, and instead started up a new blog called Entrepreneurs-Journey.com, which later became Yaro.blog.
I began to tell stories from my own journey, first as articles, and later adding a podcast where I interviewed other online entrepreneurs in audio.
Things grew quickly, and within two years my blog was earning as much money as my editing business. I then made a big decision — I sold all my websites except for my blog.
From there I went 'all in' on blogging, growing my audience and creating a range of digital products I sold from my blog.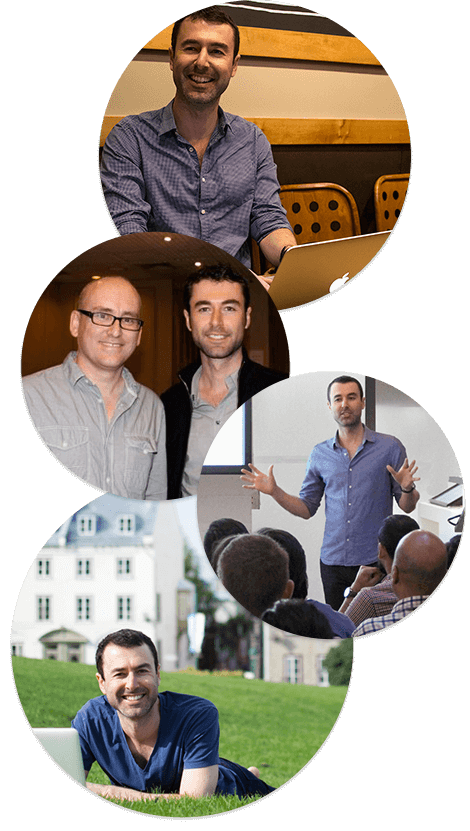 Now I help people like you
By the time I turned 28 I had made $100,000 from my blog. By the time I turned 30 I had made a million dollars.
Today I spend my time coaching people to launch successful online businesses.
I've lived through failure and success, and I know what it's like to start with nothing but a desire to create freedom in your life.
I've reached millions of people through my blog and podcast, and I'm committed to helping millions more achieve the dream of a 'laptop lifestyle', so you can quit your job, travel, be with your family and live your dreams.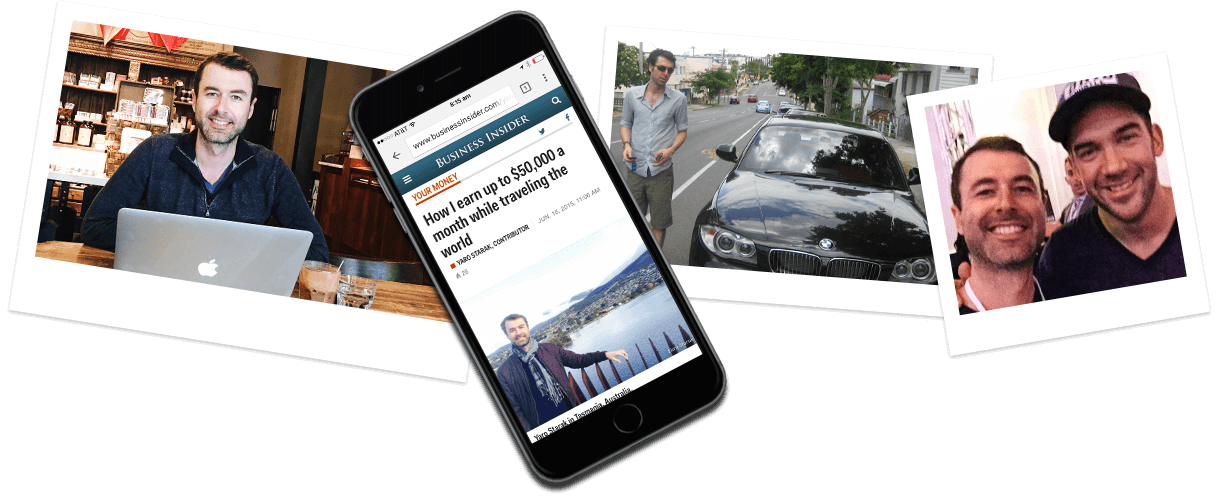 It's your turn
I've been lucky enough to speak at some of the biggest events in my industry, including Social Media Marketing World. I've been featured in Forbes, Entrepreneur, Foundr, Huffington Post and been interviewed in over 250 podcasts.
I'm also the author of the original 'Blog Profits Blueprint' (downloaded over 250,000 times) and been ranked as a 'Top 10 Blogger and Podcaster'.
Despite all the success I've enjoyed, I want to make one thing very clear — I AM NOT SPECIAL.
There is nothing unique about me or my story. What I have done, you can do too. It won't be easy, you're going to feel lost and confused, but the power is always in your hands.
If a shy introverted kid from Brisbane Australia can do it, then you can too!
Now it's your turn…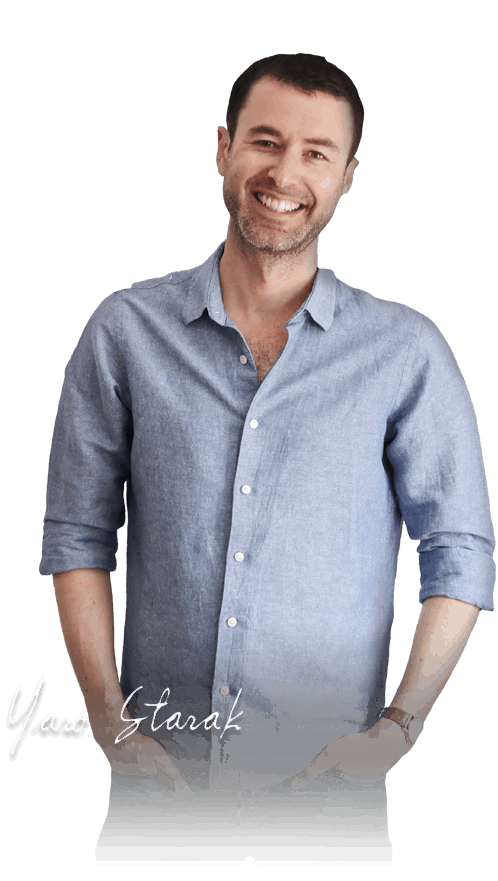 What Is Yaro Up To Right Now?
Yaro.Blog Podcast
Started in 2005, listen to the world's first entrepreneur podcast
Success Stories
Learn how people just like you built their online business.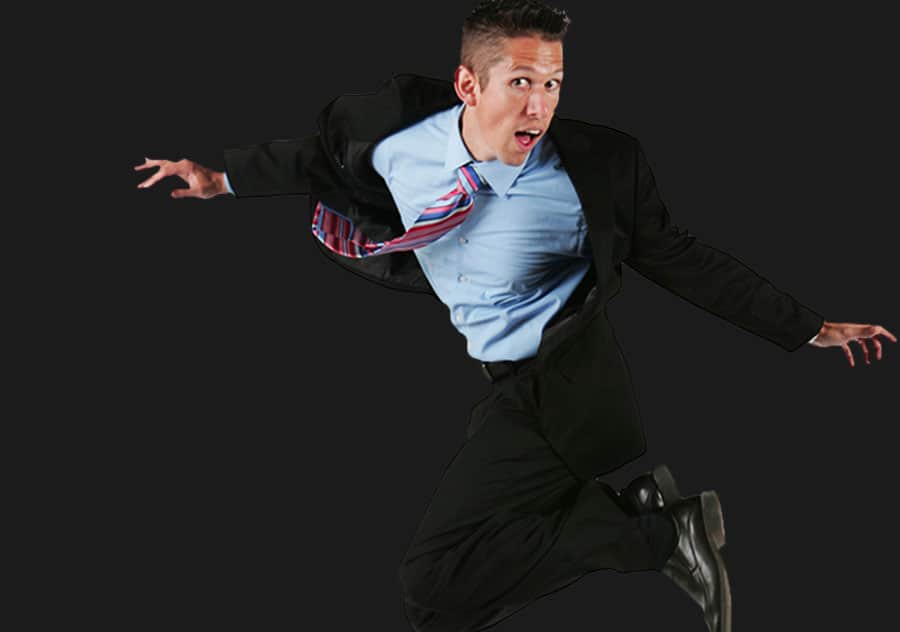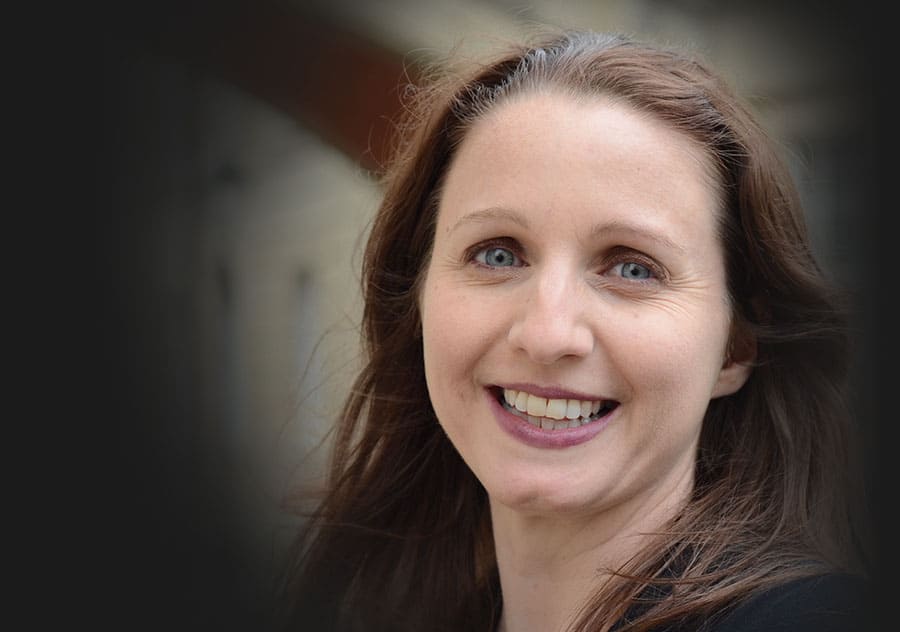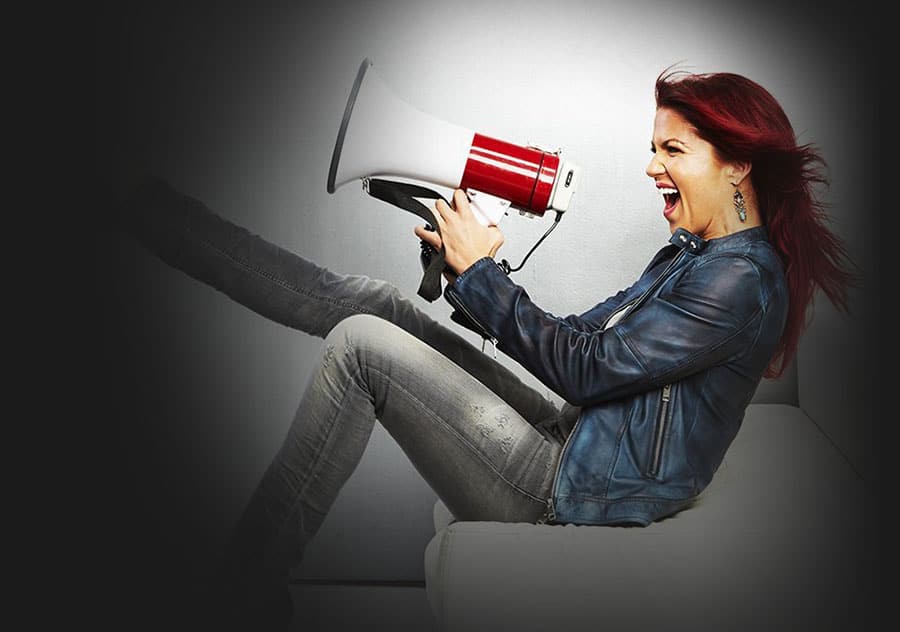 Hal Elrod
From Selling Knives, To An Incredible Car Accident Survival, Then Emerging From Financial Crisis During The GFC To Become The Best Selling Author Of The Miracle Morning
Joanna Penn
Creative Writer Breaks Free From A Job She Hated, Starts A Blog, And Today Makes $100,000+ As A Best Selling Crime Thriller Author And Mentor To Writers
Kat Loterzo
From Personal Trainer Trading Hours For Dollars, To Making $80,000 A Month Online, Traveling The World And Living The Laptop Lifestyle