Welcome.
I share stories about how I've used content to build audiences and income streams. You will learn how to:
Start a business selling coaching, consulting and training programs
Sell in-demand digital services, growing from freelancer to agency owner
Scale, automate and exit your business
Watch me on TV
Yaro On The SkyNews Business Channel Hosted By Heidi Armstrong.
I was invited to talk live on TV to talk about how to make money with online business based on a blog and I recommend you watch it as it's a great introduction to what I can teach you.
I start a Website
When I was 18 years old I had no idea what I wanted to do with my life.
At the time I lived with my mother. My bedroom was an old caravan parked in the backyard of our place in Brisbane, Australia.
For a number of years during university and after graduation I worked two part time jobs. I wanted to avoid getting a 'normal' career job, if I could figure out how.
I hated waking up to an alarm clock, forcing myself out of bed to go do work I didn't want to do. I also didn't like the idea of making someone else money while my income was capped at a per-hour rate.
The problem was how to earn enough money to survive without a job?
Magic: The Gathering
While at university I started a website about a card game I played in high school called Magic: The Gathering. It's like poker with dragons and elves, and I loved it.
The site featured articles about the card game, and much to my surprise, people started to read them.
As my website grew, I made a little money from banner advertisements to promote card game stores. Then I thought – why not start my own online card store?
I made as much as $1,000/month from my card shop, but it was hard work with slim profit margins.
One day I received some very bad news. My biggest customer used stolen credit card numbers to buy from my store.
At 22 years old I graduated from university with $20,000 in student debt, plus I owed $15,000 from the credit card fraud…
Needless to say, I felt pretty down about my life.

My Next Online Business
While reading a magazine about tech companies, I came across an article about a young guy who started an essay editing business while studying at Harvard.
I loved the story and the idea, and thought I could do something similar, but focus the business on Australia.
Thus BetterEdit.com was born, an essay editing business focused on University students in Brisbane, Sydney and Melbourne, and later Canada when I traveled to visit family.
I devoted my free time to growing the business. Things were slow at first, but my hard work began to pay off as we had a small but loyal customer base.
By the time I turned 25 I'd paid off all my debt, and my business was earning enough to cover all my living expenses.
I wasn't rich, but I was very happy with the turnaround.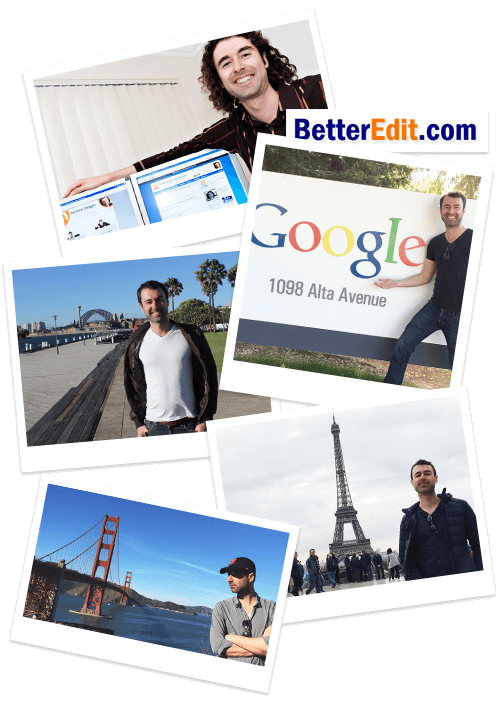 A Blog That Changed My Life
In 2004 a friend told me I should create a blog for my essay editing website to attract new clients.
My editing blog flopped because I did not like writing about essays, but I discovered something about myself — I enjoyed writing about entrepreneurship!
I closed down the editing blog and started up a new blog called Entrepreneurs-Journey.com (in 2018 I rebranded it www.Yaro.blog).
I wrote stories from my own business journey and soon after added a podcast where I interviewed online entrepreneurs.
Things grew quickly. Within two years my blog was earning as much money as my editing business, generating revenue from banner advertising and affiliate product sales.
Then I made a big decision — to focus 100% on my blogging business.
I sold all my other websites, including my card game site, another blog and two forum communities I'd purchased as online property investments, and my editing company.
These sales returned a nice deposit into my bank account, which I immediately used to put a down payment on my first house and buy a new car.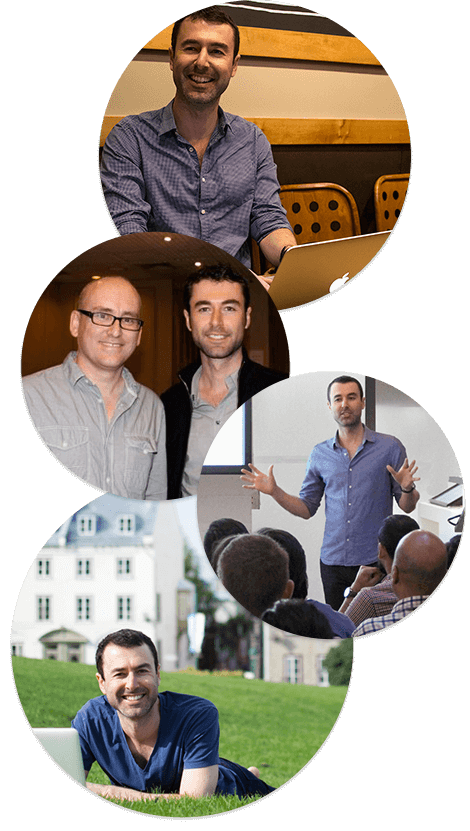 The first Blog Coaching Program
As I studied internet marketing strategies I learned about the importance of having an 'email list'.
To test this idea I added an email opt-in form to my blog. By 2007 my audience was over 3,000 subscribers and growing daily.
I had several mentors and coaches around me at this time. They all gave me the advice to create and sell a teaching product to take things to the next level.
At first I felt a strong sense of 'imposter syndrome'. I didn't see myself as a coach or teacher — these were not things I ever planned to do.
After a couple of false starts I finally committed, and released an online course – Blog Mastermind, which at the time was the first ever blog coaching course.
My course was a success with over 400 people signing up, ramping up my income to over $100,000 a year for the first time.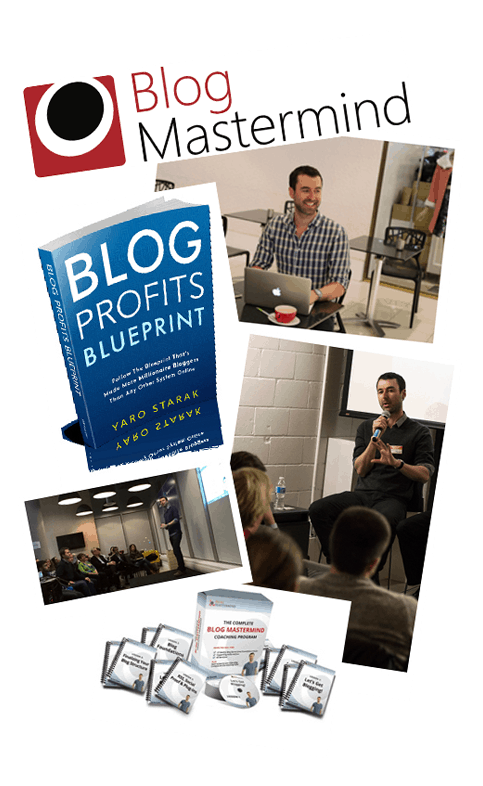 The Million Dollar Milestone
By the time I turned 28 I'd made $100,000 from my blogging business. By the time I turned 30 I'd made a million dollars.
My income grew because I grew everything in my business. More articles, more podcasts, more emails, more partnerships, and I created and sold more courses.
I travelled around the world, writing and coaching from cities like Paris, London, New York, Chicago, Singapore, Dubai, Athens, Toronto, Hawaii, Amsterdam and many others.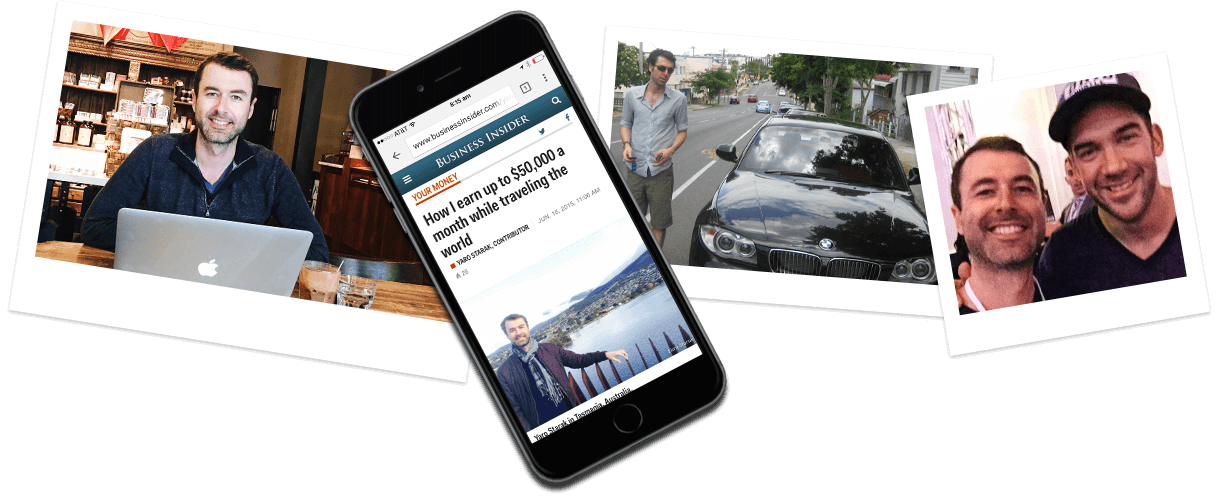 My Clients Turn to Shine
After many years coaching, I wanted to see how my clients from years past were doing.
I sent an email to my entire customer database and asked —
Are you making a full-time income from your online business?
Many people wrote back explaining they were making money, $100,000/year, $250,000 — even a million dollars – from their business.
I interviewed as many of these people as I could on my podcast. Their stories were amazing, yet very similar. They used a blog and email list to sell their own teaching products, usually a course, membership site, or group coaching programs.
What really blew me away was the range of topics.
From treating acne, to speed reading, sports betting, multiple personality disorder, personal training, cosmetic chemistry, drama lessons, color weaving, book publishing, and many others.
It was a wonderful feeling to see all these success stories, and to know I played a part in their story.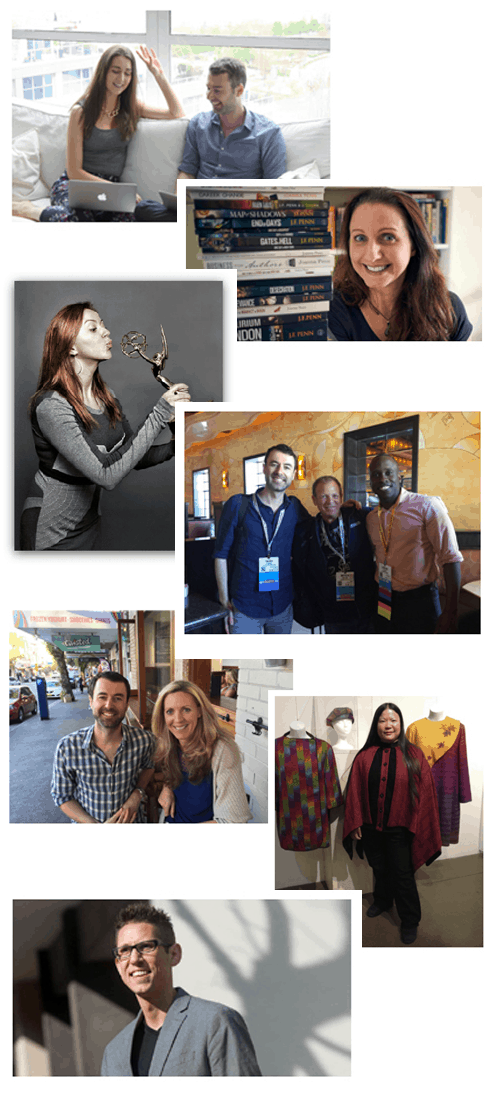 Investor, Entrepreneur, Coach
Over the years I've expanded into new areas.
I co-founded another company called InboxDone.com, which provides a human being to reply to your emails for you.
I became partner in a project to build a 3.6mw solar energy array in Ukraine, my father's birth country, which I visited for the first time.
Using profits from my coaching business, I made several angel investments in new tech startups, with one already making a successful exit.
Plus I continue to train the next wave of digital education entrepreneurs through my Flagship Course, Blog Mastermind 2.0, and my membership community, The Laptop Lifestyle Academy.

The Next Step
I've lived through failure and success. I know what it's like to start with nothing but a desire to create freedom in your life.
You are here today reading my website because you value freedom too.
Whether you're starting a new business, taking your current business to the next level, or contemplating an exit to start something new — I can help you.
I invite you to engage with my content, and if you're really serious, take part in my coaching programs.
The next step is up to you.
Yaro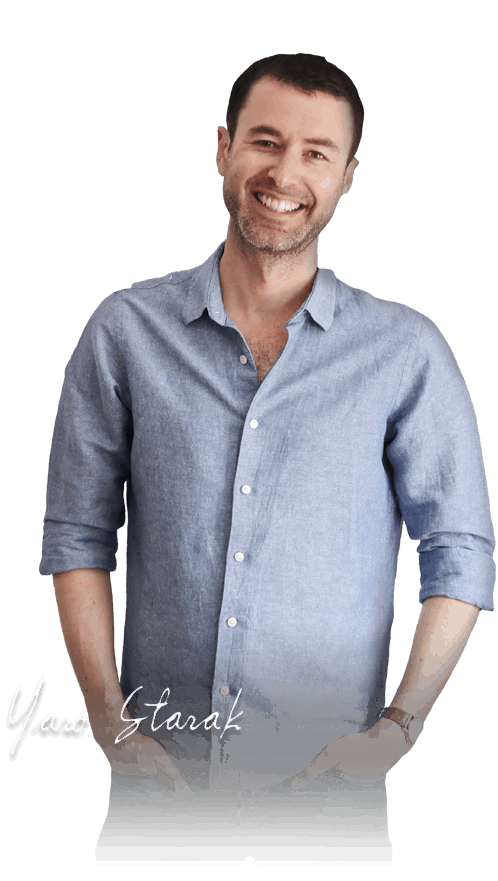 Success Stories
Learn how people just like you built their online business.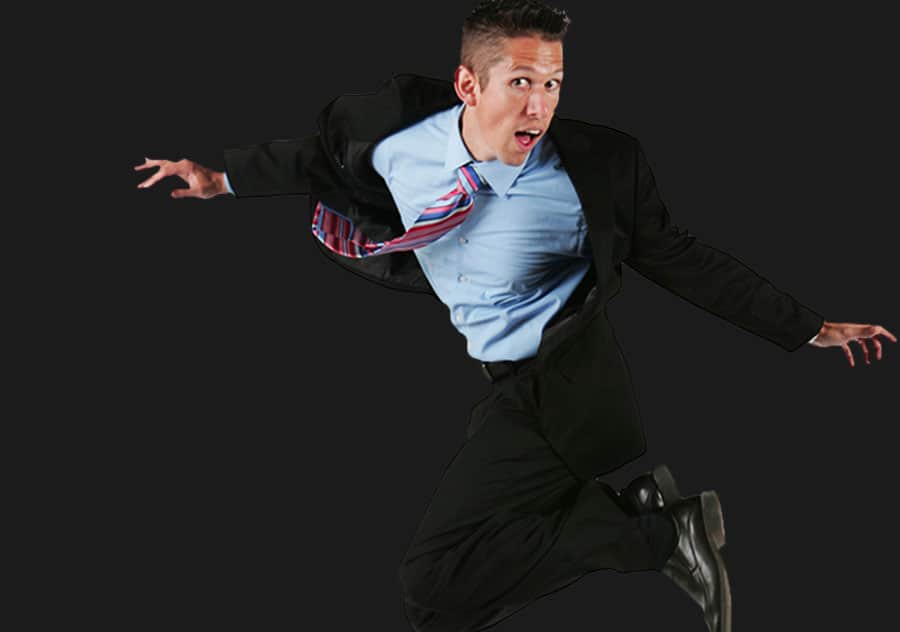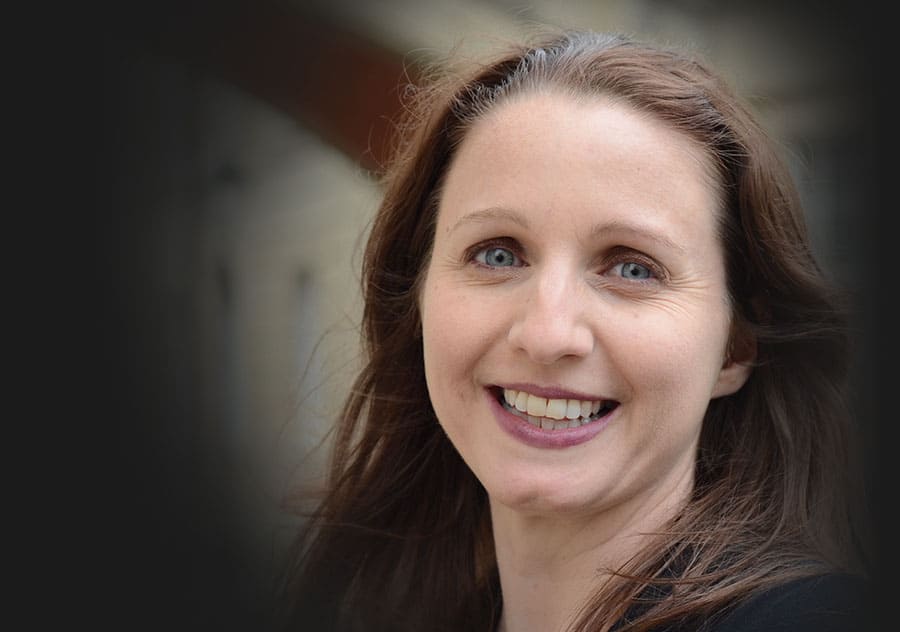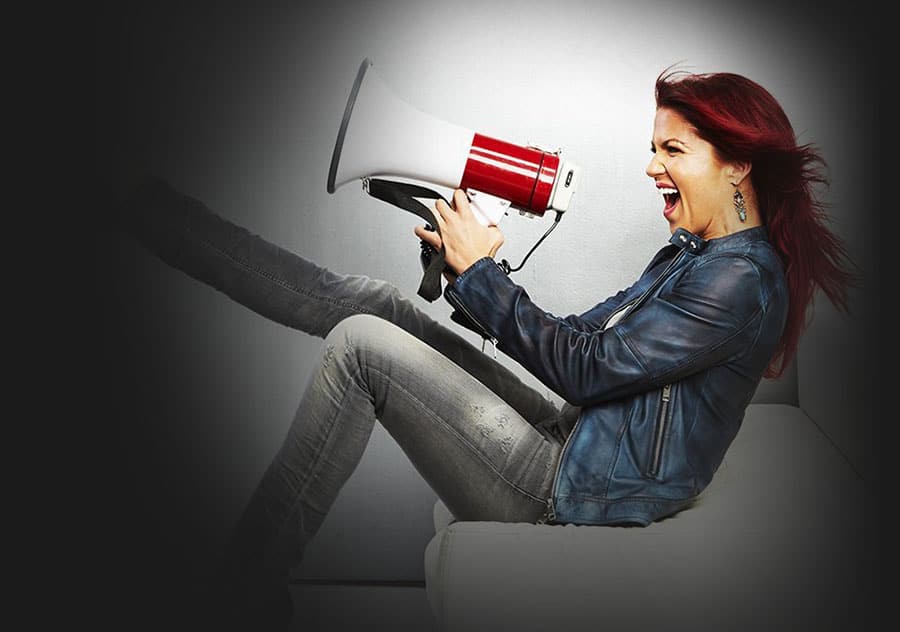 Hal Elrod
From Selling Knives, To An Incredible Car Accident Survival, Then Emerging From Financial Crisis During The GFC To Become The Best Selling Author Of The Miracle Morning
Joanna Penn
Creative Writer Breaks Free From A Job She Hated, Starts A Blog, And Today Makes $100,000+ As A Best Selling Crime Thriller Author And Mentor To Writers
Kat Loterzo
From Personal Trainer Trading Hours For Dollars, To Making $80,000 A Month Online, Traveling The World And Living The Laptop Lifestyle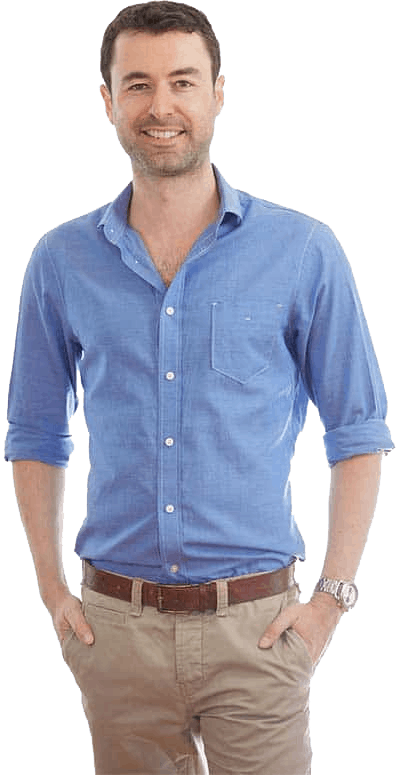 Press Bio
Yaro is the co-founder of InboxDone.com, an email management company with a team of 50+ serving clients including restaurant owners, venture capitalists, accountants, doctors, lawyers, real estate agents, car retailers, online coaches and more.
Yaro has made 30+ angel investments in tech startups including LeadIQ, FitBod, and Nutrisense, has property investments in Canada and Ukraine, and in partnership built a 3.6MW solar farm.
During the mid-2000s Yaro sold his first company, BetterEdit.com, then built an online education business, Blog Mastermind, selling over $2.5 Million of his books and online courses, as he traveled the world, living in 26 different cities.
Yaro has been featured in SkyNews, Forbes, Entrepreneur Magazine, Huffington Post, Business Insider, Foundr and hundreds of media outlets and events.
For more visit: www.yaro.blog
Press Photos
Right click on any image below to download and save in high resolution.