I met Alborz Fallah at the University of Queensland during the early 2000s when we were a couple of young students, working at the library helpdesk.
At the time we had both recently started new blogs that would end up changing our lives.
A few years later, in 2008, I interviewed Alborz on my podcast, calling him the Million Dollar Car Blogger. His blog, CarAdvice.com, was already valued at over $1 million.
That interview inspired a lot of people. Alborz's story was an example of how powerful blogs had become for attracting large audiences — and how valuable they could be too.
During that first interview, we talked about the early days, how Alborz started his blog, how he was able to get access to cars for review — including the Bugatti Veyron — the fastest production car in the world at the time.
We also talked a lot about SEO, how Alborz attracted so much traffic and how he brought on a co-founder and was growing his team.
You can listen to that first interview from 2008 here: Alborz Fallah: The Million Dollar Car Blogger
Little did we realize that a decade later, CarAdvice would sell for over $60 million dollars to the largest media company in Australia, making Alborz a millionaire many times over.
Unprecedented Transparency
This is the longest interview podcast I have ever published. I know you're going to find what Alborz has to share fascinating.
Alborz was wonderfully transparent throughout our interview and willing to answer all the questions I threw at him.
It helps that Alborz and I are long term friends and I've seen the CarAdvice.com.au story evolve over the last 13 years. As a result, this interview was conducted with a level of comfort and familiarity I don't usually have with my podcast guests or their business.
On top of this, Alborz and I had no time constraint. We could talk for as long as we wanted to, and so we did. This podcast is two hours of in-depth, behind the scenes storytelling from a truly unique blog success story.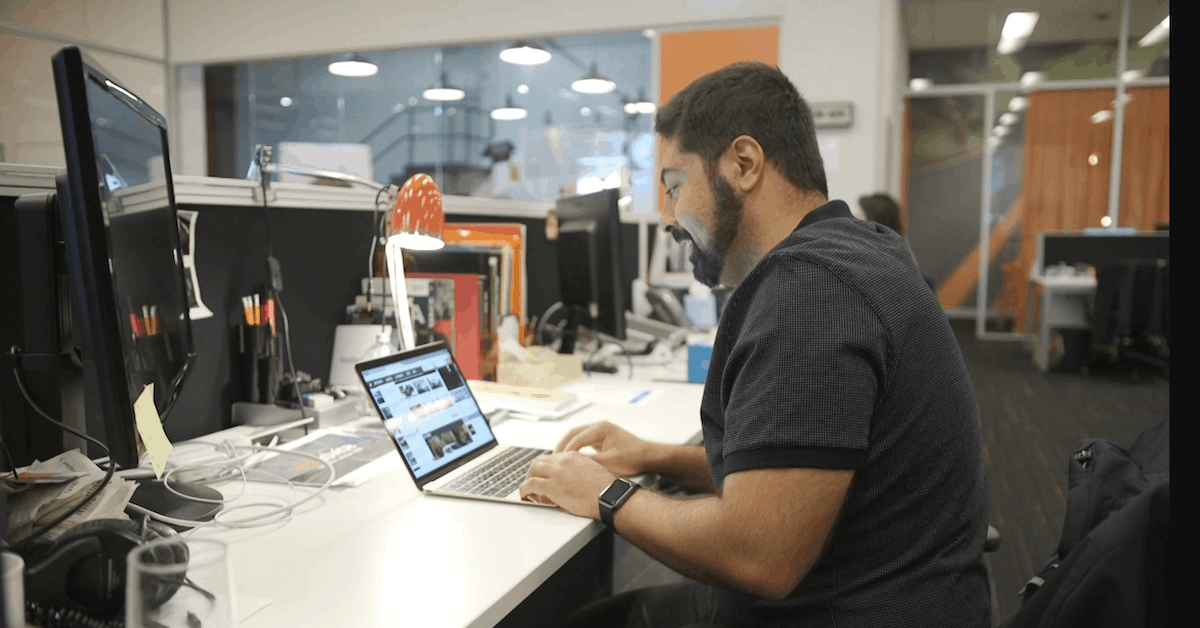 The One Percent Of One Percent Blog Success Stories
It's fair to say that Alborz's success with his blog is very rare. Most blogs never make any money, some go on to earn a few thousand, a handful earn over $100,000, and a very small group go on to make over a million dollars.
To exit the business in a $62 million dollar sale to a large media company, minting several new millionaires including the founders and CEO, is the kind of success story we normally hear about from Silicon Valley tech startups.
In this case, it all started from a bedroom in Brisbane Australia, where Alborz began blogging about his passion for cars.
From there, CarAdvice went on a meteoric rise. The audience exploded, Alborz took on a cofounder, they gained access to review cars, brought on investors, a board of directors, CEO, more writers, engineers, a sales team, acquired other websites and collected millions of dollars in ad revenue.
Topics Covered In This Podcast
During this podcast, you will hear so many unique stories, including:
How the global financial crises in 2008 almost killed the company
The insight that Alborz took away from Simon Baker, an early CarAdvice investor and board member, famous for growing RealEstate.com.au into a billion-dollar company as its one-time CEO
What happened when a CarAdvice CEO went on a trip to Vegas and never came back (tragically he died)
The relationship between content volume, advertising income, and why CarAdvice became the second most expensive website in Australia to advertise on
What Alborz's life is like as one of the top ten most frequent flyers in Australia, traveling the world to test cars
How Alborz and new CEO Andrew Beecher refocused the company back on to what they did best — content — leading to investment in video and podcast production, and several years of growth just when they needed it most
What's it's like behind-the-scenes to get a company ready to float on the Australian stock exchange, and how that led to a bidding war to acquire CarAdvice while it was still a privately held company
Alborz Was Paper Rich, But Cash Poor — Today's He's A Multimillionaire
Despite being wealthy on paper as the largest CarAdvice shareholder, Alborz for many years was not rich. As a fledgling startup employee, he only earned a basic journalist salary.
When Australian bank Macquarie (a large provider of insurance in Australia) bought 5% of CarAdvice as part of an insurance promotion partnership, it gave Alborz the chance to sell some of his shares.
Alborz admits that while selling some shares at this point was necessary for things like supporting his family and paying his mortgage, he also made a perhaps less than smart decision to splash out and buy an Aston Martin.
He said that it was a form of torture to have access to so many amazing cars, only for them to be taken away once the review period was over. Buying the Aston Martin was his first chance to finally own the kind of car he always dreamed of having.
Once the big sale of CarAdvice went through, Alborz enjoyed a surreal moment as an incredible amount of money hit his bank account. Of course, shortly after this he went out and bought more cars.
Today Alborz still has his orange Aston Martin (Vantage N400), as well as a Ferrari 458 Speciale, SLS Mercedes Gullwing, AMG GTR Black Series and more to come.
The End Of This Story
The same week that Alborz and I recorded this interview, Alborz, along with his other cofounders, handed in their resignation to Nine Entertainment, the company that now owns CarAdvice. His 13-year run had come to an end.
Alborz said it was a sad moment, but one that was inevitable. He could not continue to work under the more corporate structure that was in place at CarAdvice. His company was no longer his, nor was it the little startup with the fun car-loving culture it once was.
To conclude this interview I asked Alborz what he would advise other entrepreneurs if you want to realize a one percent of percent outcome, like he did with CarAdvice. I'll let you listen in to the podcast to hear his answer.
This was an immensely fun conversation and a truly inspiring success story to share with you. I hope you enjoy it.
Talk to you soon,
Yaro
P.S. Alborz and I recorded another interview back in 2015 (the first was in 2008, this one you are on now is 2019). It was not released to the public, it was only provided to members of my Laptop Lifestyle Academy.
If you want to hear how CarAdvice went from a one million valuation to a $20 million dollar company, join us in the Academy and head to the interview section inside the members' area, where you will find many more interviews with millionaire entrepreneurs.
Relevant Links
[ Download MP3 | Transcript | iTunes | Soundcloud | Stitcher | Spotify | Raw RSS ]
If You Enjoyed This Episode, You May Also Like…