Many times over in previous years I've been asked whether I do private coaching. I've always answered with an abrupt "no".
My justification is that I haven't wanted to work privately with clients and prefer to focus on creating online courses, and of course blogging.
Now after ten years of making money from the Internet I've decided I'm ready to invite a very select group of people, who are in a position to really leverage their time spent with me, to take part in private coaching.
It's called the "Elite Entrepreneur" program, and if you are interested in applying to take part, please read this page from start to finish, it has a lot of VERY important information for you…
You Know Me
Normally at this point I'd go into a long back story explaining my achievements, how much money I've made and my vast experience working online.
If you're reading this page, then you already know what I've done, what I'm good at, what I stand for, and what belief systems and structures I run my business and life by.
I provide a highlight reel below, to briefly recap the best parts of my work so far, but if you are reading this and you're not sure who I am, or how I've made money online or what kind of person I am, please stop now, and go immerse yourself in my blog archives and read my free reports, The Blog Profits Blueprint, The Membership Site Masterplan and How To Start An Internet Business.
If you want more after reading my free materials, but you're not ready or can't afford private coaching, consider taking part in my group coaching courses, Blog Mastermind or Membership Site Mastermind.
A Little Bragging…
Some highlights from my past ten years online include –
I started a card game community and trading site MTGParadise.com, grew it into the largest Australian site of its kind including operating an online store selling cards, and then sold it for five figures in 2004, all while studying school and then university to complete my business degree.
I launched a proofreading business called BetterEdit.com, hired a contract team of editors, automated the business and then sold it for six figures in 2007.
I've bought and sold websites for profit, specifically focusing on blogs and forums. I specialized in automating the management and growth of the sites, using them as cash-cow sources, and then flipping them for 100% to 1000% return.
I've been a blogger at Entrepreneurs-Journey.com for over five years, using my blog to generate a steady six figure income since 2007, and growing a subscriber base of nearly 100,000 people from around the world.
I traveled for 8 months of 2008, completing a full circle around the earth, living in apartments in exotic cities like New York, Chicago, Las Vegas, Toronto, Montreal, Paris, Honolulu, London, Rome, Athens, Amsterdam, Dubai and Singapore, while running my business and making more money than I spent while traveling.
From 2007 to 2010 I conducted seven product opening and closing launch campaigns for three different products, with a track record of at least $100,000 in gross sales for every launch.
I've purchased an investment townhouse, a half million dollar inner city apartment (where I presently live) two new cars, including a BMW, support friends and family around me and started a charity.
It's Not Just About The Money
As wonderful as the list of achievements above is, I'm more proud that I've been able to achieve all these things using a system that focuses on creating ample time so I can live my life as I please.
I can travel when I want to, be anywhere in the world and basically do whatever I want, because I've built a business that runs with very minimal effort.
Some days I work a couple of hours, some days I work more and some days I don't work at all. I choose what projects I take on, my work isn't work – it's fun – and I'm completely in charge of my own life.
This is what I truly believe being an Elite Entrepreneur is about. It's not just about how much money you make, especially if you have to work 12 hour days every day to run your business, or if you are trapped to a location where you can't leave your business and travel.
It's About Being A Better Person
Because my business has granted me so much freedom, I've been able to focus on what I believe is the most important goal in life – to be the best person you can be, by finding out what your true passions are, living them every day, and helping as many other people as you can along the way.
My life today is about helping other people gain freedom so they can become the best person they can be, which is how I am the best person I can be.
Personal development is critical, so while running my business is important, I believe it's just as important as many other aspects of your life, including –
Living a healthy lifestyle – being able to afford organic food, eat fresh home cooked meals whenever I want to, and to afford to eat out as much as I want to as well (even traveling to different cities to eat delicious food).
Having the time to exercise and participate in sports I enjoy whenever I want to – That means playing tennis, skating, yoga or golf at 2pm in the afternoon on a weekday if I feel like it.
Creative expression is critical – If I didn't love what I do each day, I wouldn't do it, so finding a combination of activities or a role to perform in your business that allows you to be creative and financially rewarded for it, is a dream come true.
Developing yourself socially – Dealing with the challenge of solo entrepreneurship is important, as running a new start-up can be a very lonely business. Keeping friendships intact, finding new friends with similar interests, and managing your most intimate relationships is very important, and must be balanced with other aspects of your life. Sharing your business success with other people is a blessing every entrepreneur should know.
Giving Back – Being in a position to help others and not ask for anything in return is fantastic. Not being desperate for money means you gain a strong sense of calm in all decisions you make in life, because money no longer is the driving force behind the decision. This is a kind of peace every person should experience.
Find your Spirituality – Whether religious or not, having some form of spirituality in your life offers a sense of strength and inner tranquility you can't get anywhere else. Developing this aspect of your life is vital if you truly want contentment, yet often remains neglected by money-driven entrepreneurs who can't get off the "more more more" treadmill.
Harmonious Living – Combine all the pieces of the puzzle to create a meaningful life, giving you the strength and character to deal with whatever comes your way. Balance is the answer, and once mastered can result in the most fulfilling existence you could hope for.
Most people live rushed lives, and spend most of their time doing things they don't want in the present, while perpetually thinking in the future, planning for that two week holiday. This is not how an Elite Entrepreneur lives or thinks. What we do today is exactly what we want to do.
How Does This Sound?
If what I'm talking about resonates with you and you're in a position to work towards constructing your ideal lifestyle, including abundant time and money, then you may qualify to join my Elite Entrepreneur program.
However before you eagerly complete the application process, please review this selection criteria as I only accept a certain type of person into this program.
Are you…
An action taker who is prepared to do things that are not always in your comfort zone
Eager to follow my advice even if you are not sure where it will take you
Willing to look at your life holistically and weigh up all aspects to find your balance (This is not just about making as much money as you can – if that is your only goal, please seek other coaching programs.)
Prepared to actively participate in every group mastermind call during which time you will work with and support your peers in the Elite Entrepreneur program, attend private calls with me (Yaro) and possibly travel to Australia and other places around the world to attend Elite Entrepreneur live events
A proactive student, who is self motivated to study materials in isolation when instructed to do so
Able to bring together resources to get things done when you personally are not capable of doing so
In a financially stable enough situation that your membership fee into the Elite Entrepreneur program, which at minimum is several thousand dollars a month, isn't your food and rent money (In other words, you can afford to take part in the program without going broke.)
In a situation today, that if you were given marketing advice, you are in position to implement that advice and thus generate an income from it (Do you currently run an online business or are you in a position where you can invest time and money to start one quickly?)
You must be in a position to benefit from what I teach, which automatically means I'm excluding the majority of the population. If you fit the Elite Entrepreneur program, you are a unique person and stand to easily gain much more than your membership fee. This can be a real point of leverage for you, if you're ready to implement and thus benefit from what you learn.
What Do Elite Entrepreneur Members Receive?
Assuming you meet the criteria, complete the application process and are accepted into the program, you receive these benefits –
Direct coaching time with me (Yaro)

Call in with skype or your phone and talk directly to me about the issues you want to focus on, or we can work through structured training to build your ideal lifestyle. This is all about you and just you. Given the personal nature of these calls, I anticipate getting to know you well, which helps me provide tailored coaching solutions to meet your unique needs.

Membership into the Elite Entrepreneur Mastermind Group

This includes a private email list with only Elite Entrepreneurs included. This is a powerful peer group – and it is small, 30 people maximum who are at the top of their game (if they qualify to enter this program, they are motivated and doing well), led by me. These people will become your friends, lead to joint venture connections or even new business partnerships.

Tickets to the exclusive, Elite Entrepreneur live event

Elite Entrepreneur events are private workshops, with personal training from me (Yaro) and other guest experts.

These live events are unique, a wonderful opportunity to get to know your fellow Elite Entrepreneurs, meet me and other top experts, ask your questions face-to-face, and enjoy a holiday to Australia. You will also have an opportunity to hot seat your business and benefit from the collective knowledge of everyone in attendance.

This is a great opportunity to travel, experience new places, meet great people, grow as an individual, and write the whole thing off as a business tax expense!

A Personal Members Page, with recordings and transcripts of live events, recordings of mastermind calls and private coaching sessions

If you miss any calls or events, or want to review what was covered, you have lifetime access to all the materials available to download on your own private page within the Entrepreneurs-Journey.com site. This page is ONLY for you.

Complimentary access to all my courses

You will receive a complimentary copy of every product I release over the next 12 months. This alone saves you thousands of dollars.

My Blog Done For You Service For FREE

My team will coordinate with you to set up your blog for you, including installation of a premium theme and integration of an email newsletter optin form. All the technical challenges will be handled for you.

My Product Done For You Service For Free

My team will work with you to come up with your first training product, whether it is an ebook, training course or membership site. You provide the content and we will help you set up the members area and compile your content into a ready to download product. If you have old content like blog posts or videos, we can help you turn these into a product.
If you're looking for personalized coaching (this is the only time I'm offering one-on-one time with me), access to a premier mastermind group of like minded people (the potential for joint ventures from this group alone could recoup your cost of the program) and you believe in the philosophies I teach, you may be exactly what I am looking for in an Elite Entrepreneur member.
Joining this program also guarantees you get access to everything I do and are one of my top clients. In short, I'll love you the best ;-).
Why Apply For This Program?
I've listed the criteria you must meet to apply for this program, now here are some reasons and situations you might be in now, that make you a perfect candidate to gain the most from participation.
1. Help With Your Product Launch
In my business I've made the most money conducting online product launches. We're talking about hundreds of thousands of dollars, usually generated in a couple of weeks. Although sales come quickly in a short period of time, there's A LOT you have to get right to enjoy this result.
If one successful launch can make you at least five figures, possibly six figures or even seven figures, isn't it worth having access to a "launch coach"?
As someone who has been through a launch process seven times, for three different products, and every one successful, I'm very familiar with what needs to be done right to get a result.
Here's a list of some of the aspects of your launch I can help you with –
Planning your launch strategy, including a timeline and roadmap to follow
Isolating and eliminating weaknesses before they kill your launch
Help determining what technical systems you need
How to get your sales page or video or both done to a deadline
Review your launch email copy
Advice to recruit and coordinate your affiliates
Help crafting a lead resource that ensures viral distribution
Someone to call on during your launch to deal with unforeseen challenges
Here's a video from my very first product launch. This was my first experience, and as you can see, it was rough!
After this experience, which made me a lot of money, every subsequent launch I did became easier and easier. I've been so relaxed during my last launches and my system is so refined, that it feels like I am printing money. Plus I get a proper nights sleep every night now during launches – so no more bad hair days!
I can help you avoid the drama of a crazy launch and help you roll out a smooth and profitable product, without the stress and fear of what you don't know about. I've been there and done that many times, so you can leverage my experience to make your first launch a success.
2. Plan, Create and Sell Information Products
If you're an information publisher, or want to become one, I can guide you through the process to create and sell membership sites, ebooks, audios or any form of training or educational content.
I've been an information publisher since I started online, and currently make the largest portion of my income from selling training products. I love this business model because the upfront costs are extremely low, you can distribute as much product as you can sell, you can automate the sales and delivery processes, and your intellectual property is unique to everything else on the market, if you position yourself well.
I can teach you how to –
Choose and then cement a differentiation strategy so you are perceived as a true expert
Develop a product funnel so you have a continuous stream of income and not dependent on just the one product
Come up with a pricing structure that meets the needs of your market and maximizes your profits
Help you to develop systems so your products sell themselves
Advise you on the technical systems required to roll out new products with ease
Develop a marketing plan that matches your skills and available resources, so you have a steady stream of buyers
3. Planning, Marketing and Monetizing a Blog or Blogging Strategy
I won't go into detail for this one, but needless to say, if you need help with any aspect of your blog, I am one of the most qualified people on this planet to advise you.
I was one of the very first people to launch a blog training program, I'm one of only a handful of leaders in the blogging about blogging industry, I've taught thousands of bloggers, have many successful case studies from my previous students, and have lived and breathed blogging, in particular blogging as a business, for the past five years.
If you want to start a blog, add a blog to your existing business, grow your blog, sell your blog, make more money from your blog, use a blog as a launch pad for speaking gigs or to book deal or use a blog to generate more leads, I'm your man.
4. Any Aspects of Internet Marketing
Internet marketing is a complex and broad subject, which happens to be something I not only do for a living, but also study because I enjoy it. The result of this passion means I have an unusual breadth of knowledge about this particular subject.
While I can't promise to help you with anything and everything about Internet marketing, I know a lot about a lot, so can guide you towards making the right decisions or towards the best resources to help you make the right decisions.
5. Business Automation, Strategy and Big Picture Planning
Many people have labeled me a good "strategic thinker", which I suppose is a nice thing to say. Regardless of that label, I'm certainly good at generating ideas and seeing the big picture and all the little pieces that come together to make it happen.
Strategic planning can help in the following areas –
Sales funnel development – If you want a really successful online business you're going to need some form of sales funnel, including multiple products at different pricing points. I know how this model applies to an information publishing business because I've studied and implemented it for years.
Email Marketing – Your Email Sequence is the oil that makes your business machine run, and when done well, is the most powerful automation tool you will ever have access to. Email marketing is the name of the game, so this is definitely an area we can and should work on in your business.
Technical Design – While I'm not a technical person by any means, I know what types of technology are required to get things done. I focus on simplicity and minimalist design in my business. In this case less is more, keep it simple and use as few "parts" as possible, are rules I live by and can help you adopt in your business.
Business Model Upgrade – I can help you transition from a labor intensive service delivery business (e.g. a consultancy), to a digital product focused and much less labor intensive sales funnel model business. If you're currently a talented individual trapped to a business model that requires you trade your time for money, I can help you break free. This will result in much more time for you, and no cap on your potential earnings.
80/20 Rule Leverage Points – Only a handful of variables in your business account for the majority of your results. Right now you're spending time on activities that don't help your business gain true leverage, but you may not be able to "see" the points of leverage you should focus on. I can do an 80/20 assessment of your business and your life to determine what you should spend your time on for maximum results.
This is by far not a conclusive lists of strategic challenges we face as online entrepreneurs, but it is what I consider some of the more common challenges. Most people think they have a tactical problem when they really have a strategic problem, so I can help shed light on where your real blockages are.
6. Lifestyle Design and Mindset – How To Craft A Balanced Life And Think Right
This is by far the most important subject I can assist you with. Although I expect you will come to me with a desire to earn more money, an area I'm happy to help you with of course, you will find that your development with a personal coach can go much further.
Lifestyle design is about creating a life you enjoy living every day. We can look at all aspects of your life to find balance, including –
Relationships – Building a solid friendship circle, fostering healthy intimate relationships and having colleagues who motivate and inspire you, are important aspects of your life.
Health – Good business performance is dependent on your body being able to perform optimally, so focusing on your own health is one of the quickest ways to improve your business performance.
Spirituality – Finding your purpose in the universe, and then realizing how that impacts the other aspects of your life, is an incredibly empowering experience.
Fulfillment – The greatest challenge of all is determining what you derive meaning from. Once you nail this one, life tends to become a whole lot easier.
I'm not going to pretend to be the ideal coach in all these areas, nor am I perfect example to follow (yes, I even eat icecream!). I'm not a personal trainer, or a dietitian or nutritionist, or a life coach, or a relationships counselor, so if you need specialized support in these areas, look elsewhere.
What I can offer you are insights from my own experience, some of which might help you and some won't. There are fundamental laws we all operate within, so if you're not adhering to these, I can give you some guidance based on what's worked for me. Just remember there are no quick fixes and we're all a work in progress. I don't have all the answers – no one does – but I sure have some good suggestions!
I honestly believe your mindset is THE KEY to success in entrepreneurship and in life, so this is an area I've very happy to help you work on. My mindset is the reason I'm successful and it's the reason I'm happy most of the time, but it wasn't always like that. This is definitely an area that requires constant refinement, and is the most important area to have a coach help you with.
7. If You Need To Be Told What To Do
I'm including this last point because based on experience talking to current and past members of my programs, often the greatest challenge is simply too many options, too many things to do and too many directions you could take.
Simplification and having someone highlight a direct path to your immediate desire is an ideal form of coaching. My role as a bringer of focus may in fact be what you need in a coach more than anything else.
With a little background into what you want to change in your life, we can work together to find the right path for you, and not only the right path, the quickest and the smartest path for you to take given your present situation. This is something that is unique to every one and takes time to refine, hence private coaching is the only way to isolate what you really want.
Clearly There Is Work To Do
I've highlighted the areas I believe are most relevant to today's online entrepreneur and what you most likely need help with. Not every point is going to apply to you and perhaps I've not talked about the area you need coaching in. That may mean I'm not the right coach for you, or it could be that you just need to ask me whether I can help before applying to join my program.
One thing that I need to make crystal clear to you is that no matter what you want to change in your life, it's going to take work. There are no quick fixes and I'm not here to do things for you. This is a path you ultimately walk alone, I merely provide guidance based on what has worked for me and accepted best practices, given the laws of the universe and other people's experiences.
If you're looking to establish similar things in your life that I currently have, and you're prepared to take the steps that I give you to get there, then we will work well together.
Just don't have any false illusions about how this works – you tell me your situation, I offer suggestions, then you go out there and get the job done and we repeat the process again and again until you have what you want.
We work together to adjust the steps as we go, bring in resources as we need them, and fingers crossed, we end up somewhere around where you want to be, though it's probably not exactly where you thought originally (things generally change as you take action because you learn new things about yourself and other people).
Why Am I Doing This?
You might be wondering, given I've made all this money and I've said no to doing private coaching before, why I'm offering it now.
My answer is simple: I want to find good people to work with so I can learn more.
Yep, it's a fairly selfish reason in some respects, but you have to understand that through helping you, I help myself. I learn more about myself by teaching others. I also learn a lot about what people in my industry are struggling with, which helps me become a better teacher, coach, mentor and blogger.
It's also tremendously fun working with like-minded, motivated people, in an industry I love. My major goal with this program is to find stars. I'm looking for unique, special people, who bring passion to the world and share my belief that in helping others you help yourself.
My greatest purpose in life is to be a force of positive change in people around me, so they can go on to be a force for positive change in the lives of people around them. Yes, it's the world's most beautiful pyramid scheme, which if we can perfect, can transform us into a better race of people. That's not too ambitious is it?
It's also cool to foster closer relationships, including spending some face-to-face time at events, with my most important members. So yes, I'm doing this too because I want more friends – I can never have enough good people around me!
Why Charge This Much Money?
What constitutes "a lot of money" is different to each person. You may have jumped straight to the pricing options to figure out how much it costs to join the Elite Entrepreneur program and reacted in different ways.
You might have thought: That's good value – I get a lot of benefits for my membership fee and if just one or two ideas can make me money back, then this is easily a smart investment.
Or perhaps your immediate reaction was: No way I'm paying that much money for a coaching program.
The simple fact is that if this program is right for you, the price is irrelevant because the value you discern is obvious – you just know it's right for you right now.
That value may be in money you make as a direct result of participating in the program, or it could be the value you get from learning more about yourself or networking with other quality people or transforming your life so you have more freedom and time to do what you love.
Or maybe you just need a reason to come visit Australia on a tax-break holiday!
Everyone is different, but if you're reading this page and seriously considering applying for my program, then I know you see the value, so I don't need to justify the price to you.
If price is an issue, then you're not the right person for this program, or you're not ready yet. Some people just don't need private coaching and some aren't at a level where they can justify the expense.
I've deliberately priced this program at this level because I'm trying to isolate a certain type of person. This helps to separate the wheat from the chaff as the saying goes.
This program is also a significant investment of my own time, so I need to see the financial justification for making the choice to put my time into it, compared with other opportunities I have in front of me.
I haven't done private coaching because it's something I've seen other people regret. Being responsible to individual clients is not something you take on lightly – you're taking hours from your life you could spend other ways, so I don't make this decision lightly. I don't expect you to either.
I don't anticipate offering this program forever. This is right for me at this point in my development, but it won't be like this all the time. I'll grow and move on, just as we all do, so if you want to work with me closely, this may be your only chance.
I don't say that to pressure you – I don't want you making a hasty decision – but understand that I know for a fact that I'm not going to offer this level of coaching for too long as it takes a lot of my personal time, which is what I value the most in life. Get in while the going's good!
There Are NO REFUNDS In This Program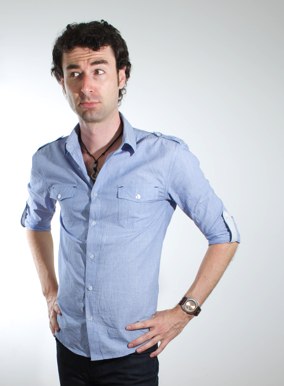 Whoa – Am I crazy? How can I expect you to invest so much money into something without offering a guarantee or money return policy?
Here's where I'm coming from.
You are applying for the right to work with me personally, and I'm not going to work with anyone that gives me grief, that I don't gel with or who's not ready for coaching.
You might be a great person and we could get along like gangbusters, but if I don't see a way for us to mutually gain from a coaching relationship, I'm going to reject your application into this program.
Here's how it works. When you apply you make a hefty deposit to show you are serious. Then you fill out a form telling me more about yourself and your situation and send it to me via email. If I like what I see, I'll schedule a short skype call with you to do an interview and get to know you a little.
During this call we will talk about your goals and objectives of working with me. If the call goes well, then I'll email you acceptance into the Elite Entrepreneur program, and you will send me a check/cheque to complete payment. Once your payment is received, we begin work.
During the program you're going to have homework – tasks to do before our next call to keep you moving forward. If your performance drops, or you miss calls repeatedly or just become a pain to work with, then I'll schedule a call with you to figure out what's going wrong.
If it's clear you're not invested seriously in the coaching program anymore, then at my discretion, I'll fire you from the program and refund whatever proportion of your fee isn't used up, based on how many calls and resources you have received so far. All of this is at my discretion, but of course I'm not looking to rip anyone off, so I'll negotiate with you until we come to a mutually agreeable plan of action.
However getting "fired" from this course should be seen as a last resort – and a somewhat shameful one too. I intend never to have to do this because I'm going to be very careful about who I invite into the program. If you can't be committed 110% from day 1, don't apply.
If an unforeseen circumstances interfere with your ability to take part in the program (like you get hit by a train), then we will work out an alternative solution, like pausing your training until you are ready again.
I'm not going to be a bastard about this, but I do expect a relationship of mutual respect. I'm a down to earth person and will do my best to help you. I don't have unreasonable expectations, but I do expect you to participate in this program wholeheartedly – this is not a product you purchase and then let sit on the shelf.
I want you to be as successful as you can be, so I'm going to do my best to help you get there. If you're not giving enough effort, then I'll ask you to leave to free up your spot for someone else. I'm sure you will agree that's fair.
By not having a refund policy I ensure when you commit to this program you really mean it. This is not a try before you buy arrangement. When you're in, you're really in. I'm putting my time into this, which is something I can't get back, which is another reason why there are no refunds.
One Final Condition
Remember how I said giving back is a benefit of becoming an Elite Entrepreneur?
I wasn't saying that just for the warm and fuzzy feeling it generates, or to convince you to apply for my program (well, actually I was, but that's not my point now).
As a condition of application for the Elite Entrepreneur program you have to agree to apportion part of your time and financial success to giving back.
Returning 10% of your profit to other people who need support is a good rule to live by and will make you a better person.
I don't mind who you support – you can give it back directly to a charity you respect, or start your own charity, or help other people start their own business by teaching them what you know – as long as you're doing it because you want to give back.
This is not an option. Once you start bringing in the bacon, you have to start feeding others. It's as simple as that, and I'll ask you what you are doing to help others when we talk on our calls, so be prepared.
Can You Join With A Partner?
Yes you can join with one significant other and pay only the one fee, as long as you are both working on the same project together. This can be a family member, friend or business partner, as long as you are equally committed to your project.
You will share all the benefits of the program, so bear in mind during the private calls you will have to figure out who gets to use your allotted time.
How Much Is Elite Entrepreneur Membership?
After experimenting with the first Elite coaching clients, I've adjusted the program to twelve weeks duration, which I consider the optimal amount of time for coaching. This provides enough sessions to assess your current situation, plan out a process and then begin the implementation of the plan in order to build momentum in your business and life.
If you require more coaching beyond the twelve weeks, you have first option to join the next coaching period.
Cost: The entry fee is one payment of $15,000 Australian Dollars for yearly membership, or a payment plan of $4,000 every three months for a year.
Membership Includes
Make sure you read the descriptions above under the heading – What Do Elite Entrepreneur Members Receive? – for complete member benefit details.
In summary, you receive –
Direct personal mentoring from me every month, including accountability coaching
Membership into the Elite Entrepreneur mastermind group
Two tickets to the next Elite Entrepreneur event in Australia
Transcripts and recordings of materials delivered on your personal page
All the training programs I release for the next 12 months
My Blog Done For You service for free (for one blog)
My Product Done For You service for free (for one product)
Application Instructions
Please complete the following steps…
***10 Memberships Remaining***
Pay a $1,000 deposit via this Paypal link (if your application is unsuccessful, your deposit will be refunded via Paypal)
Fill out the application form, then email it back to me
Print and sign the contract, then scan it and email it back to me
Send your email to yaro@blogmastermind.com
I'm Looking Forward To Working With You
Whether you want to start a new internet business or grow your existing business to six figures or more, create balance in your life, find more time to do what you want through automation or a change to your business model, or you want specific help with a launch, selling your business or guidance to cement yourself as an expert through online marketing, I'm eager to help.
I can't wait to work with you and learn more about your business.
Yaro Starak
Entrepreneurs-Journey.com