[ Download MP3 | Transcript | iTunes | Soundcloud | Raw RSS ]
Janea Dahl started a website that offers teachers downloadable curriculum for teaching children acting classes.
At the time of this podcast recording, Janea's business had turned over $250,000 in the previous year, a fantastic result for a unique service.
Her business model is simple — she creates easy to follow and effective lesson plans, which teachers can download and use to lead a class.
Janea offers a range of subjects, catering to all the different aspects of children's acting studies.
To access lessons teachers pay a subscription fee, which depending on the plan they choose, gives them a certain number of downloads per month.
With over 2,500 paying subscribers, Janea has built an incredible recurring revenue business.
The Dream Of Theatre
At the start of this podcast, Janea takes us back in time to an earlier period in her life when she was focused on the theatre.
She had a passion for directing and writing, however throughout a 12-year career, she never could make enough money to thrive, and frequently had to supplement her income with other jobs.
One of the actors that Janea looked up to, in the theatre world in Portland where she lived, demonstrated a clear example of where her career was heading — he had spent an entire life working in theatre, yet still could only barely afford a very tiny apartment.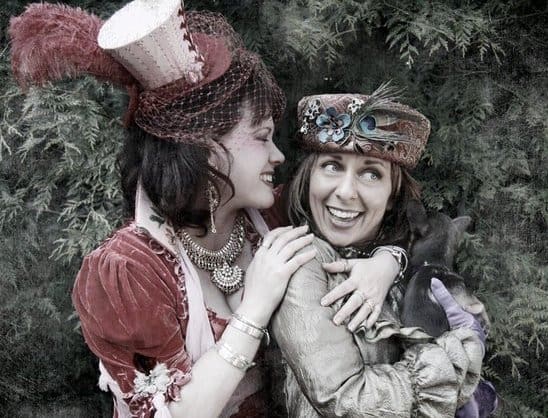 Teaching Acting Classes After School
Janea has explored a number of different business projects over the years, including investing $30,000 in a 'singing telegram' franchise that eventually failed.
She had more success with her after school drama teaching business called 'The Young Players', which during peak years, had 65 after school classes running at once all around Portland.
Despite the success of her teaching business, she was working incredibly hard to take home a salary of $36,000 a year, after paying all the teachers and other business running costs.
The 3 AM Idea That Led To Online Success
After the global financial crisis hit in 2008, Janea's teaching business took a big hit. Suddenly she had half as many kids signed up as parents began to spend less.
One evening at 3 am, Janea woke up with an idea. She'd put in hours creating these fantastic handout lesson plans for her teachers to follow. All of the teachers loved them, and she realized perhaps she could use the internet to get her lessons out to more teachers.
Thus her website was born.
It was shortly after Janea started her online business she came across my coaching program Blog Mastermind, which she decided was the right course for her.
During the second half of the podcast interview, Janea explains all the steps that went into building a business that finally granted her the kind of financial freedom she had always wanted.
If you want to hear how she made her first $6,000 in subscription sales, how she uses Google to get customers, and what her team looks like today, listen in to the full interview.
The Content + Subscription Model
What I love about Janea's story is how she was able to build a business that uses valuable content to reach her target audience, then generates a consistent income through a membership product.
If you're looking to build a business following this model too, listen in.
Enjoy the podcast,
Yaro
EJ Podcast
Topics Janea Covers In This Interview
How she started her first business making 450 phone calls to different schools before her product was ready
How she derived inspiration from another franchise to start her own business
Her personal definition of wealth and how it's led her to the success she's having today
The one aspect of marketing she focuses on to generate $250,000 in annual sales without using an email list
Relevant Links
[ Download MP3 | Transcript | iTunes | Soundcloud | Raw RSS ]
If You Enjoyed This Episode, You May Also Like…