[ Download MP3 | iTunes | Soundcloud | Stitcher | Spotify | Raw RSS ]
Several years ago I asked Kathy Broady, founder of DiscussingDissociation.com, to come on my podcast to share her business journey.
Kathy didn't say no, but she didn't say yes either because she wasn't ready to talk publicly about her past. Some parts of the story were very hard on her.
I'm happy to announce that she finally said yes and today I can share this feature-length interview with you.
During the last couple of years, Kathy has added more arms to her business, including a multiple-tiered membership site, an email consulting service and a big conference held in Phoenix, Arizona.
Thankfully because Kathy took a while to say yes to doing this podcast with me, we could cover all these new initiatives as well, on top of the success she is already enjoying with consulting and digital products.
Kathy Reaches Rock Bottom, Then Rises Back Up To Make $10,000 A Month From Her Blog
Kathy captured my attention after she shared a story in my Laptop Lifestyle Academy forums about living in her car, almost homeless, but then how her blog helped her to land clients and eventually earn enough money to survive… and eventually thrive.
Kathy explained how thanks to keeping her blog going for so many years, she was able to attract private clients, including a handful who were willing to pay big money for in-person, ongoing support from her.
Part of Kathy's recovery story includes taking part in my Blog Mastermind 2.0 class. Along with Tien Chiu, Kathy is one of the most recent success stories, and I am very proud of her.
Following the system she learned from my program, Kathy ramped up her business by adding an email list, creating her first digital course, and more recently adding a membership site.
She even created a 'Services Arbitrage' business, partnering with a friend and colleague to offer email support to her audience. Kathy brings the clients and her partner provides the service, they both share the revenue.
This actually makes Kathy my first ever successful Services Arbitrage case study (I produced a course on this business model that members of the Laptop Lifestyle Academy get access to).
Also thanks to her blog, in 2020 Kathy was asked whether she wanted to be the main speaker at a weekend conference in Phoenix, which despite the covid pandemic, turned into another lucrative business opportunity.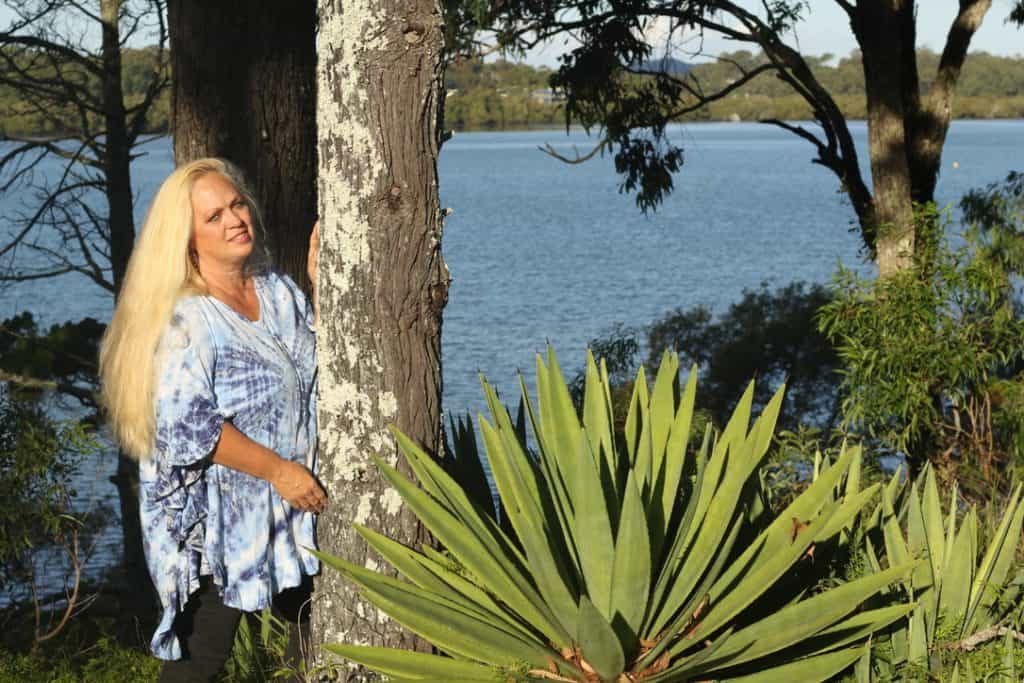 The Power Of A Blog As A Platform
As you will hear in this podcast, Kathy has lived through a lot of ups and downs.
She clearly has a skillset that she honed over many years of private practice and a passion for helping others. Because she was willing to share what she knows by publishing a blog, all kinds of amazing opportunities and income streams opened up for her.
None of this happened overnight, but because she was consistent over time, her audience never left her, and search engines kept sending her traffic. Her blog was an asset – a platform – just waiting for her to take advantage of it.
This is the foundation principle I teach in my Platform Launch Plan free workshop, so if you want to build your own platform by sharing content online like Kathy, take my workshop as your next step.
This is a long podcast interview, but if you're a person who like Kathy wants to help others by sharing your knowledge and experience, you should listen to this from start to finish.
Enjoy the episode,
Yaro
Relevant Links
[ Download MP3 | iTunes | Soundcloud | Stitcher | Spotify | Raw RSS ]
If You Enjoyed This Episode, You May Also Like…