[ Download MP3 | iTunes | Soundcloud | Raw RSS ]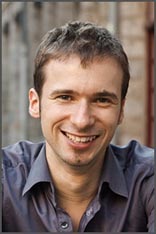 Many a time I've received a question from a person who has English as a second language, regarding their options for writing a blog and whether they should focus on English since most success stories seem to be from English websites. I almost always recommend they consider their native tongue first, as the opportunities there are potentially significant due to the reduced competition compared to the English market.
In this interview, Olivier Roland demonstrates that you can enter a non-English market and become a leader, often simply because the market is underdeveloped and you will have early mover advantage. This means you can go after very lucrative top level niches like weight loss, dating and of course, making money online.
The French Problogger
In this case study interview you will hear how Olivier began as an entrepreneur running a computer software and hardware company started when he was just 19 (he never completed his high school qualification). His business, while successful, did not offer the lifestyle he desired. To put it simply, he was working way too hard, with 70 hour weeks the norm, looking after his employees and customers.
After reading the 4-Hour Workweek from Tim Ferriss, Olivier was inspired to change things, which led him to Steve Pavlina's blog, where Steve's example of making $40,000 a month from affiliate products appeared like a great model to follow. Next Olivier came across Darren Rowse's Problogger blog, which eventually led him here, to Entrepreneurs-Journey (now Yaro.Blog).
Olivier started his own blog in the technology niche since that was the area he had the most experience, however it was a false start as his blog never gained the traction he wanted, although he learned a lot about blogging. He began translating the work of Leo Babauta from ZenHabits into a French blog next, which proved somewhat successful, but because it wasn't original work Olivier didn't feel as connected to the project, he wanted something of his own creation.
Olivier next project was a blog chronicling his journey to read one book from the Personal MBA a week. The blog is known as "des-livres-pour-changer-de-vie.fr", or in English, Books That Can Change Your Life, established a following, and Olivier was able to make a couple of hundred dollars a month from AdSense and selling books via Amazon's affiliate program. Then for the first time, Olivier spent money on a course, when he joined Blog Mastermind and diligently applied many of the lessons building his blog over the next twelve months.
The big success story came when Olivier decided to launch a product. To do so he surveyed his audience asking them "what is the greatest frustration or problem you currently face?" The answer was procrastination and a lack of success launching their own business. Having had his own business for ten years, Olivier knew he could teach in this area.
As a result of the survey, Olivier had his first email list of about 300 subscribers, his most loyal fans, which he used to do an internal launch of a training program on how to start a business. After the launch he had a 3,000 euros a month income stream, charging 47 euros for a standard training program and 97 euros a month for the premium program with extra training. Three months later, after connecting with various French bloggers and other contacts, and recruiting some of them as affiliates, he did a full public launch, including videos, generating a 14,000 euros a month revenue stream.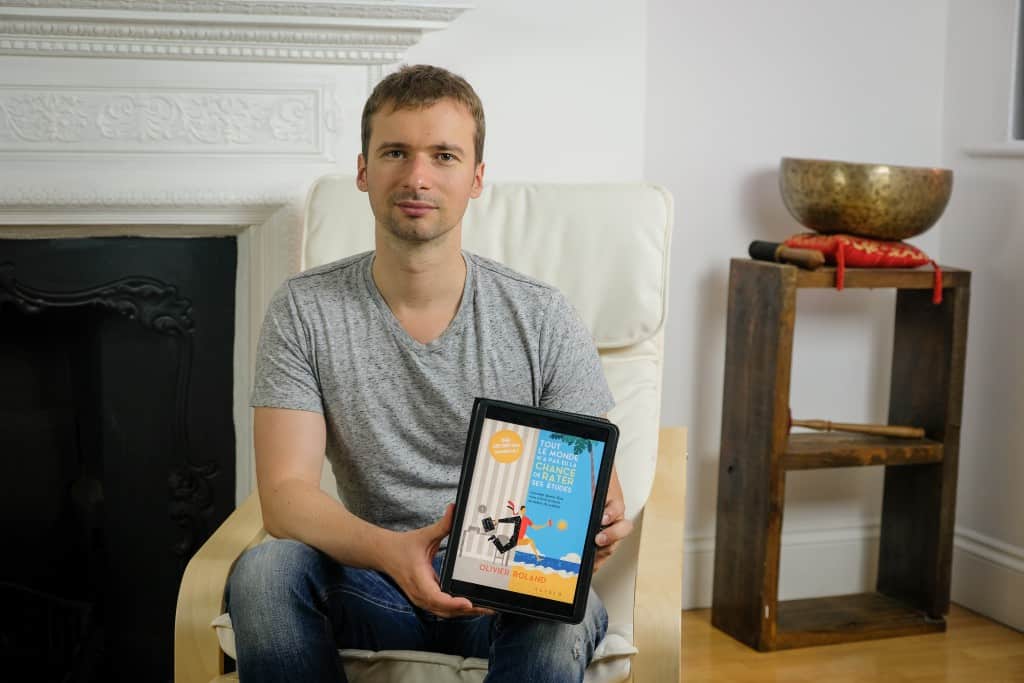 Can You Target A Non-English Market?
Despite Olivier's thick accent I know you will enjoy his story in this interview, even if you are an English marketer.
It will especially inspire you if you have the ability to produce content in another language. Languages with significant Internet presence, such as German, Spanish, French, Japanese, Korean and Russian, etc, present some significant opportunities. You could become a leader in your language, and enjoy some nice profits as a result.
Enjoy the Interview!
Yaro
EJPodcast.com
Relevant Links
[ Download MP3 | iTunes | Soundcloud | Raw RSS ]