[ Download MP3 | Transcript | iTunes | Soundcloud | Stitcher | Raw RSS ]
I've been in awe of Kerwin McKenzie ever since I first started following him on Instagram.
Kerwin lives on airplanes. Every single day I watch his stories and view his photos from the inside of planes and airports, the outside of planes, traveling to airports — and of course up in the air flying around the planet.
You could call Kerwin a digital nomad since he does run two websites that bring in some advertising income (and of course both sites are related to flying), however, I think calling him an aviation nomad is a better label.
He lives to fly, and flies to live.
How Can Kerwin Afford To Travel Non-Stop?
I met Kerwin for the first time back in Australia at one of the Problogger conferences run by Darren Rowse.
Kerwin told me he took part in one of the early classes of my Blog Mastermind program. I then found out what he did, and to be honest, I still wasn't sure after he explained.
It wasn't until months later after following him on social media that I started to grasp that this guy literally is on a plane every second day. Sometimes he even flies on a red-eye flight across the country and flies back again using the plane as his 'hotel' for sleeping!
The obvious question that came to my mind was — "How can this guy afford to fly so frequently?"
Is he rich? Did he win the lotto or some kind of inheritance pays for all his flights?
Of course, I asked Kerwin this question on the podcast, so I'll let you listen in to find out his secrets.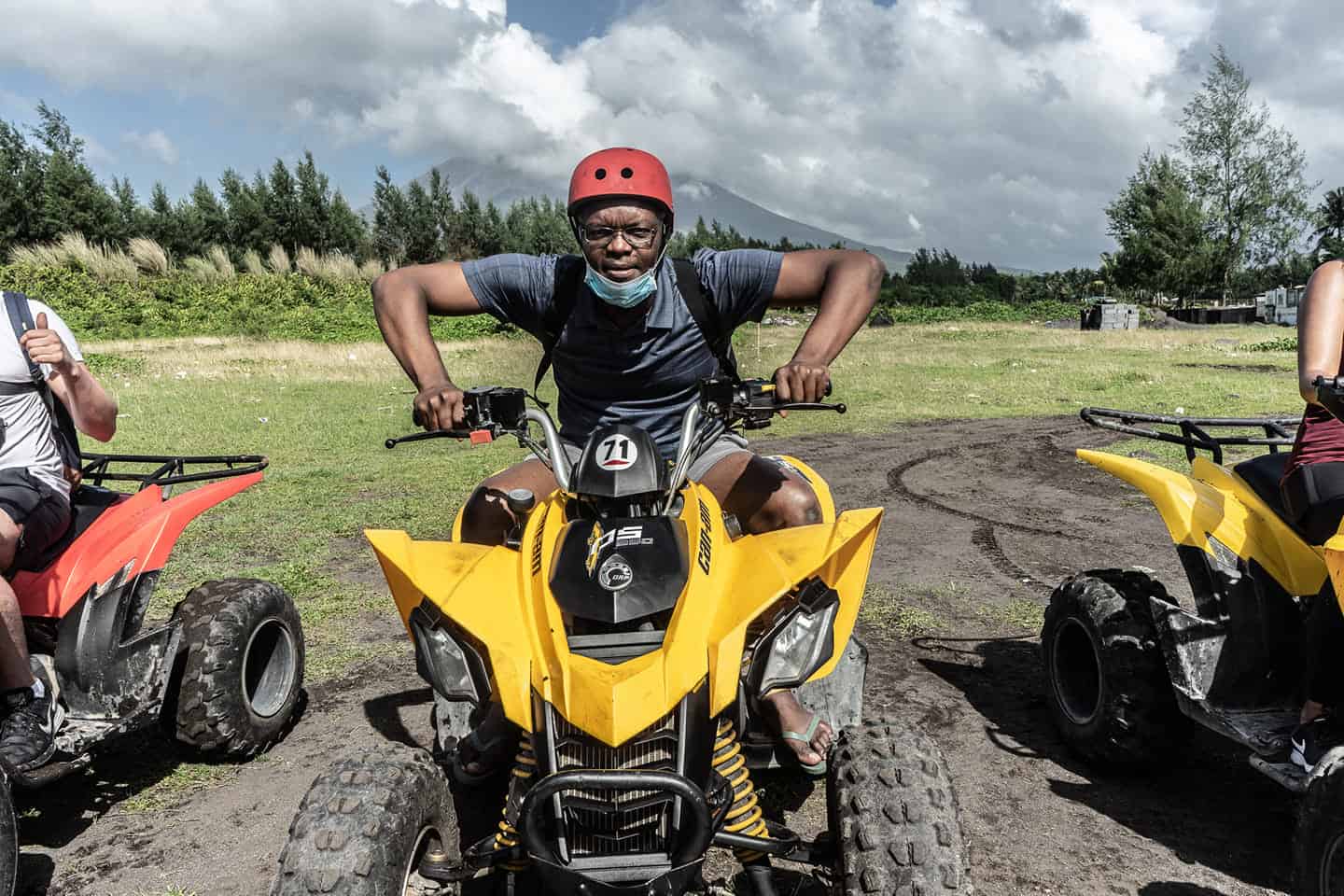 Travel Hacking Advice Anyone Can Apply
One of the reasons Kerwin can fly so much is because he spends a lot of time monitoring discount flight deals. He's probably as passionate about travel hacking as he is about flying itself.
During the interview, Kerwin breaks down a few of the techniques he uses to find cheap flights and mentions the websites he uses for research (they are all linked below).
I got the impression that it's not actually that hard to find good deals if you research nearby airports, book early and are flexible with your schedule.
If you enjoy travel or want to travel more frequently, this interview will open your eyes to options you probably haven't considered before.
Enjoy the podcast,
Yaro
Topics Covered In This Podcast
Kerwin's first flight as a 9-year old, and how he may have been involved in a drug deal without realising
Why it's difficult to sell information about travel tips and how Kerwin earns his income instead
Tips on how airline employees can make the most out of their benefits
The concept of revenue management that airlines use
Why airlines lose your bags
Kerwin's no hotel fee travel hack
Relevant Links
[ Download MP3 | Transcript | iTunes | Soundcloud | Stitcher | Raw RSS ]

If You Enjoyed This Episode, You May Also Like…