[ Download MP3 | iTunes | Soundcloud | Raw RSS ]
This is no ordinary podcast interview with Chris Guillebeau. I say that because you have probably seen a lot of interviews surfacing with Chris lately and over the years as a multiple book author, world traveler, blogger and information marketer.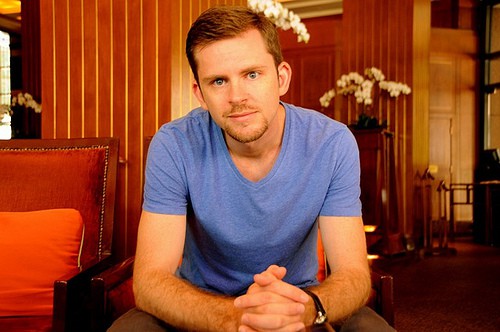 This interview is different because…well, Chris told me it was. Maybe he was just being nice, but he said at the end of our interview that he enjoyed this one more than most. That's probably because I went back in time with Chris to take us into his past and learn the roads he walked to get where he is today.
In this interview Chris revealed…
How he quit school pretty much right at the start of high school. Normally your parents would not be pleased about this, however Chris's parents were just happy he wasn't stealing cars anymore.
How he then went to community college, then university (actually two universities at the same time), and ended up graduating earlier than people who finished high school.
Then he explains his first internet income stream selling on eBay, which earned him enough income to not need a job.
How he found himself on a boat in west africa as a volunteer, which lead to becoming a rep for the volunteer organisation, traveling around the world meeting presidents and dignitaries.
Then how he returned to the USA, moving to Seattle, started a post graduate degree, dabbled in different internet projects, did consulting, made money with adsense and then information products and of course, wrote books.
Chris packs a lot into his life (he visits about 25 different countries a year and runs live events too). This interview will reveal bits and pieces of how he does it all, and lives a life of non-conformity (the theme of Chris's website and book).
Also be sure to check out Chris's latest book, The $100 Startup, which I suspect will appeal to a lot of my readers who are on a budget.
Enjoy the interview,
Yaro
Relevant Links:
[ Download MP3 | iTunes | Soundcloud | Raw RSS ]