[ Download MP3 | Transcript | iTunes | Soundcloud | Stitcher | Spotify | Raw RSS ]
In late 2018 I received an application for a new InboxDone.com client. His name was Chris Barnes and he explained how he had a hugely successful online subscription business.
As I listened intently to Chris during his discovery call to determine whether my company would be a good fit to take over handling his email, I became fascinated by his business story.
To put it simply, I'd never heard of a business like his!
Chris is the founder of Escape-The-Crate.com. He provides escape room games you can play at home with your friends and family. He sells his games on a subscription model, sending out new games every two months.
To say his business has been a success is an understatement. He recently surpassed a million dollars in sales and has several thousand paying subscribers.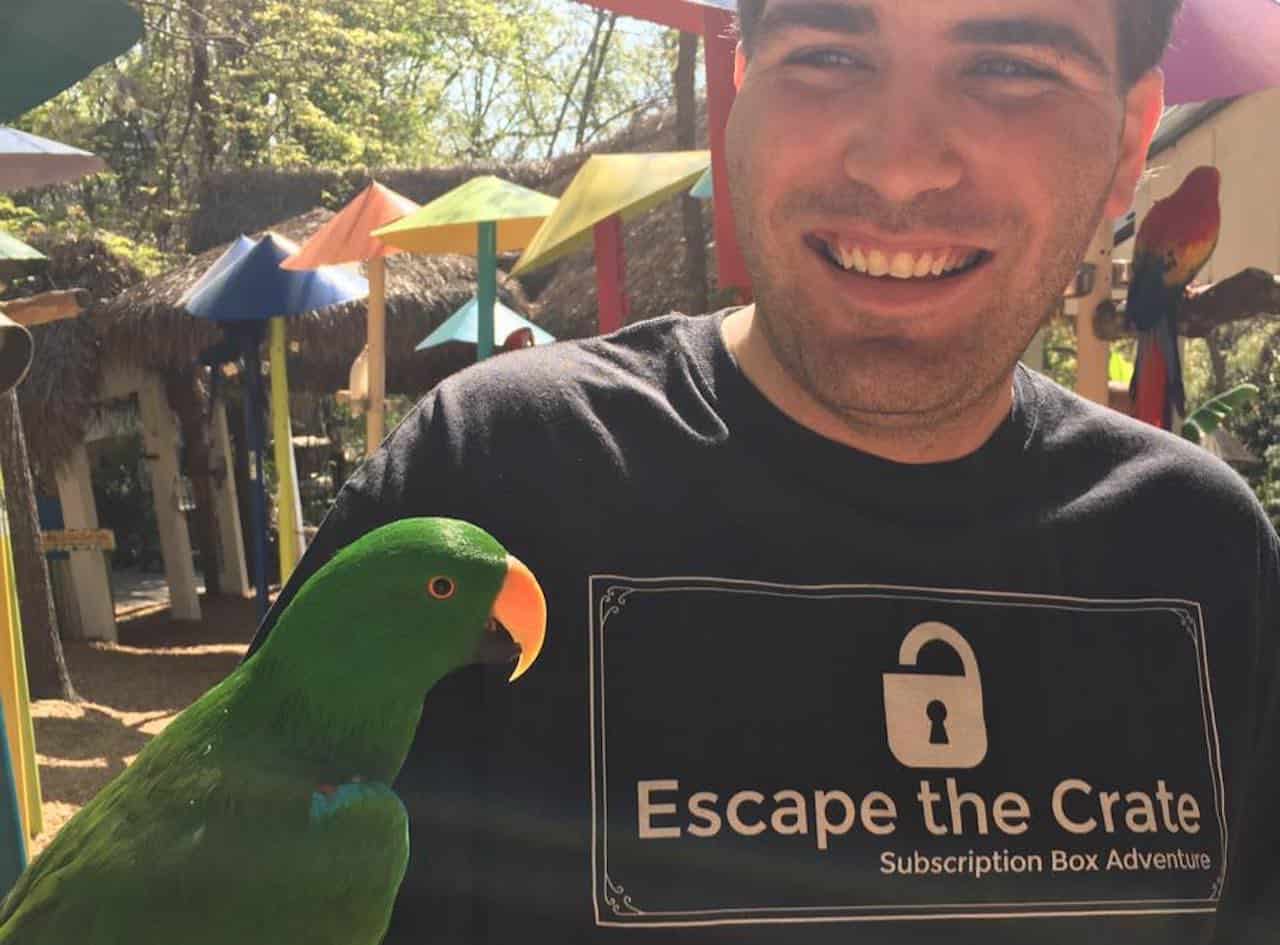 A One Man Show
The escape room premise is simple. You get together with a few friends and are locked in a room that's full of puzzles to solve in order to escape.
Escape rooms have been popping up all over the world. You may have seen an episode of the Big Bang Theory television show featuring the gang entering an escape room which they proceed to solve way too quickly.
After escaping from over 100 rooms, Chris decided to take his passion for the game and create his own escape room challenge for the kids at his school. He was a history teacher so used a history story as an escape room puzzle and educational experience for his students.
Chris learned a lot from using his classroom as a product testing environment. After tweaking things and receiving positive feedback, he decided to offer the game to his friends.
Things went so well that Chris took his game to the internet and started selling it online.
Fast forward a few years and Chris is drowning under his own success. He makes all the games himself, comes up with the concepts, sources the pieces to put together the games, packs them in boxes and ships them out manually at the local post office.
Oh, and he's also in charge of all customer support!
When Christmas 2018 hit, Chris reached breaking point, which is when he went looking for help. He came to us at InboxDone.com to help with email customer support, and we've been working with him ever since.
When I first spoke to Chris I said once things were settled with his email I had to get him on to my podcast. I'm happy to say that we just completed the interview and you can listen in to hear the entire story of how Chris launched his business.
The Subscription Model
I was so impressed that Chris was able to create the escape room games himself. He's a creative guy, coming up with the puzzles, creating or sourcing the game pieces and wrapping it all up within a historical narrative you can play at home.
However, I was especially impressed by the smart business decision he made to sell his games under a subscription model.
Escape room players are fanatics. Hence, they love the idea of getting new games sent in the mail on a regular basis. Chris also links his games together like episodes in a series, further incentivizing the player to want to play more games to find out how the characters and stories are connected and thus keep their subscriptions active.
The end result of this business decision is an incredibly consistent income stream. It also means Chris has to constantly hustle to create new games, but I think he loves the challenge.
If you want to create a business based on selling games or a subscription model, or like to hear an amazing story of a teacher who used his creativity to build an amazing business from scratch, this interview with Chris is a must-listen.
Enjoy the podcast,
Yaro
P.S. Listen to this podcast for a coupon code to receive 25% off your first purchase with Chris.
Topics Covered In This Podcast
How Chris fell in love with escape rooms and eventually turned it into a business
The strategies he uses to retain his subscribers on an ongoing basis, averaging half to 1/8th of the industry average churn rate
Why he chose to go with a bimonthly subscription business model instead of a monthly one
Chris' marketing strategies that grew his business from 70 boxes to 5000 boxes shipped per month
How InboxDone helped Chris step away from dealing with thousands of emails a day and gain back his personal time
Relevant Links
[ Download MP3 | Transcript | iTunes | Soundcloud | Stitcher | Spotify | Raw RSS ]

If You Enjoyed This Episode, You May Also Like…