[ Download MP3 | iTunes | Soundcloud | Raw RSS ]
Download Part 2 here –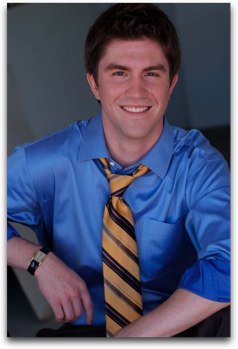 I've been asked many times whether I own other websites in various niches, all making money. The answer is no, I don't. All my websites focus on the same niche, and while in the past I spent some time buying and selling websites in different niches, now I focus on maintaining authority in one marketplace.
Today I'm giving you part one of an interview with a man who does the opposite of me. His specialty is creating profitable websites in various niches. In fact, he owns 90 different websites all making money. His name is Adam Short, and in this call, you will hear Adam explain exactly how he can build sites and make money from them despite targeting so many different topics.
This Is Powerful Information
I had to break this call down into two parts because Adam and I ended up speaking for an hour and twenty minutes. Adam really spilled the beans about everything he does, including how he chooses a niche (it's ridiculously simple), how he generates a list of keywords to target, how he gets content created, how he drives traffic and then turns that traffic into money using automated email marketing.
Although Adam is not unique in what he does – there are plenty of niche marketers out there – his system is by far one of the simplest I've found and he was particularly good at explaining it on this call. He doesn't hold anything back during the interview, there are no secrets, and you will even learn what are some of the specific niches and websites he uses to make money currently.
If you're the kind of person who doesn't feel capable of establishing dominance in one market and you're looking for a system of making money with websites in topic areas that you are not necessarily interested in, this could be the answer. After listening to the interview you will definitely have an idea of how it's done.
Show Notes
Adam introduces himself and how he got into niche websites
We learn Adam's very simple system for choosing a niche topic
What keyword research you should do to check whether a niche is viable as a profit source
Adam explains his traffic/keyword system for finding the high traffic/low competition keyword phrases
How Adam gets content created for his sites
In part two of the call you will hear the rest of the process, including how Adam builds traffic, turns that traffic into money by selling products and advertising, and how he uses email autoresponders to increase the income returned. His entire system is "templated", which makes it very easy to replicate, so make sure you download and listen to part 2 to complete the full picture.
Want More Information and Support?
If you enjoyed the way Adam explained his system and would like additional support and training to start building your own niche sites, Adam and his partner Alen have put together some free videos you can download if you are willing to give them your name and email.
The Yaro Podcast
[ Download MP3 | iTunes | Soundcloud | Raw RSS ]