[ Download MP3 | Transcript | iTunes | Soundcloud | Raw RSS ]
I recently had the pleasure of interviewing Natalie MacNeil, founder of She Takes On The World, a graduate of my Blog Mastermind and Membership Site Mastermind programs. She's won an Emmy award, and today is in charge of a half a million dollar a year blogging business.
You can listen to this interview right now to hear the whole story.
* Apologies about the slight distortion during parts of this interview. I didn't realise my call recorder software was not using my higher quality USB mic and was instead using the in-built laptop mic (whoops!).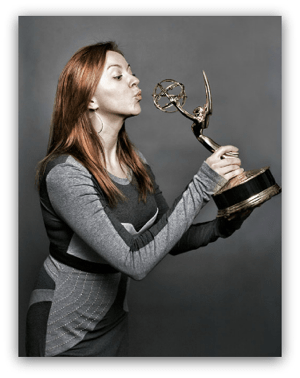 Natalie's First Business Success (And Emmy Win)
Natalie started her blog, SheTakesOnTheWorld.com, as a place to talk about her life as an entrepreneur. Initially, she was lacking business experience, so decided to use her blog to document her own journey.
Doing her best to avoid any form of full-time employment, Natalie partners with a talented artist to start a production company. They work on TV shows, creating and managing online games to make the television programs interactive, which eventually leads to winning an Emmy award.
Natalie's business grows as they land six-figure clients for the production company. However eventually working with such demanding clients starts to feel like a job, and due to the nature of the service being dependent on the one artist, there was little room for growth.
After several successful years, Natalie and her partner decide to suspend the production company so they can both move on to focus on their main passions. In Natalie's case, her attention turns to her blogging business.
Growing A Blog While Running A Different Business
All the time Natalie was working on the production company, she was also publishing to her blog and growing her audience.
As her experiences as an entrepreneur continued, she was able to tell her stories using her blog, writing articles and posting videos. When social media emerged, she jumped on things like Twitter, using the tools to reach more people.
Although not earning huge amounts of money initially, Natalie started to bring in revenue thanks to advertising and selling small products like ebooks. She decided to pour all the money back into the blog, using the funds to hire people to help grow the business.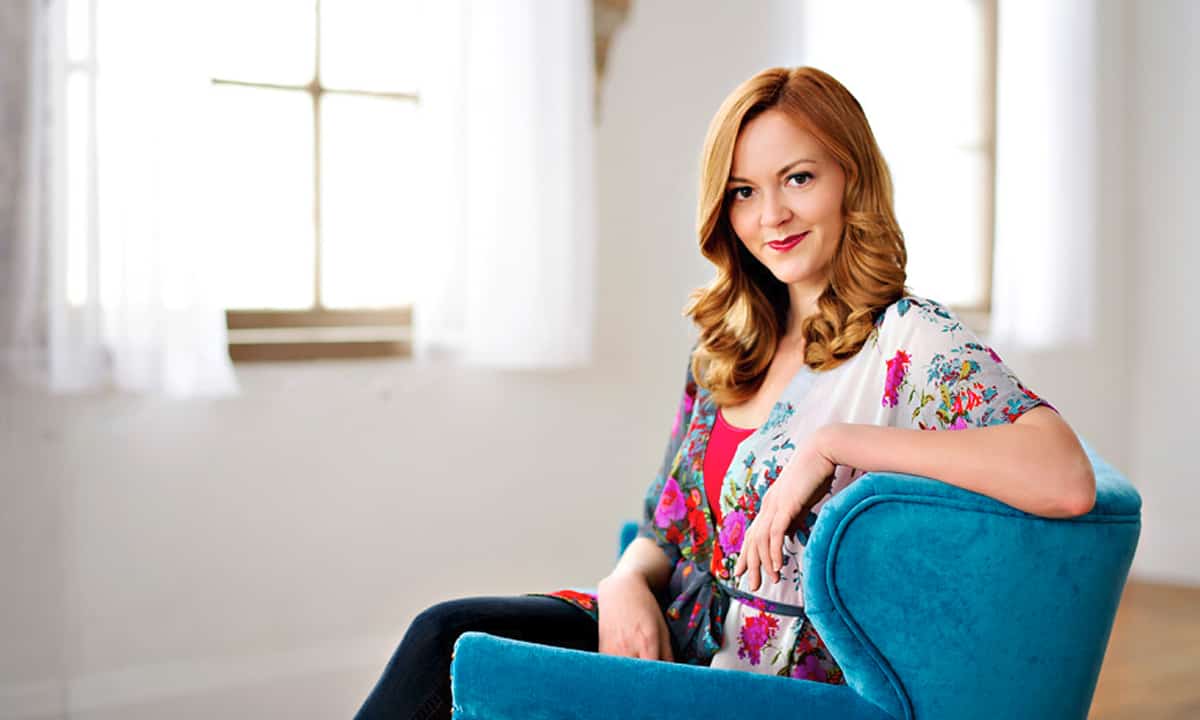 After taking part in my Membership Site Mastermind program in 2009, Natalie launched a training course, partnering with Natalie Sisson, whom you may know as the Suitcase Entrepreneur. Together they created WE Mastermind (Women Entrepreneurs Mastermind) program, which they lead successful form 2010 to 2013.
Today Natalie's main source of income is her flagship training program, the Conquer Club. She also runs live workshops in cities around the world. Using a combination of her blog, social media and her newsletter, Natalie's business is making half a million dollars a year.
I'm so impressed with what Natalie has achieved. She built a loyal following whom she is passionate about supporting, has a quality product and is well on her way towards that million dollar business goal… and it all began with a blog!
If you're interested in following in Natalie's footsteps, make sure you know when I am taking the next enrollment into Blog Mastermind (to start your blog) and Membership Site Mastermind (to create an information product of your own).
Talk to you soon,
Yaro Starak
EJ Podcast
Relevant Links
[ Download MP3 | Transcript | iTunes | Soundcloud | Raw RSS ]