[ Download MP3 | Transcript | iTunes | Soundcloud | Raw RSS ]
After Mitch's interview hit the airwaves recounting how quickly his blog grew to 3,000 daily readers in his niche of college football, another success story emerged in the Blog Mastermind private members forum.
A Simple Change To Leigh's Blogging Made A Big Difference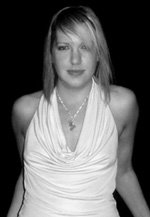 Leigh runs a blog called The Fat Loss Troubleshooter, and also joined Blog Mastermind during July 2008. Since then her blog has enjoyed huge growth, getting as many as 5,000 unique visitors per day AND – here's the really good news – she's making about $4,500 a month now.
This is one of the screenshots she posted into the Blog Mastermind members forum showing her biggest income source – her Clickbank account. As you can see she's doing between $500 and $1,000 a week from Clickbank sales.
When I hear success stories like this from my students I have to find out what they are doing right and learn what techniques are working for them. I asked Leigh to join me on a case study interview call to find out how she is getting such amazing results so quickly with her blog.
In this interview you will learn…
The change she made to her blogging style that made the big difference
How she is now able to learn what her audience wants, rather than guessing what she thinks they want, which means more sales for her
The techniques Leigh implemented to build her audience, in particular how she uses interviews to drive traffic to her blog
What exactly Leigh sells to make money from her blog
Her opinion of how a coaching program like Blog Mastermind can change your blogging and present a clear path to success
Leigh's plans for world domination
What I found particularly powerful about this interview was the way Leigh explained how her content writing changed.
The formula for a successful blog goes good content = more traffic = more money, so you can see how changes to Leigh's content style made such a difference to how much money she now makes.
Do You Want To Profit From A Blog Too?
Leigh's story shows that if you combine hard work, a passion for a topic and you follow a step-by-step process, you can succeed at blogging. If you want to see what system Leigh implemented, consider taking part in my coaching program. You can sign-up here –
Success Is Not Guaranteed, But People Do Get Results
I'm never going to tell you blogging for money is easy. Every person I speak to who's ever made good money from blogging talks about how much work they do, especially during the early days, however they also look at the work in a different angle – it's fun.
When a passion is driving your work and you see results coming in, all you want to do is work some more. Positive reinforcement fuels passion and passion fuels work. It's possible to get into a wonderfully positive cycle if you are just willing to take the steps to move past the challenges and the naysayers.
Here's to your blogging success,
Yaro
Blog Coach
[ Download MP3 | Transcript | iTunes | Soundcloud | Raw RSS ]