"Where do you live?" she asked.
"I don't really have an answer to that question right now," I replied.
I was at networking dinner in San Diego during a visit to the city for a conference.
The conversation started as most do, swapping names first, then moving on to where we each call home.
In the past, I've said Brisbane, Australia, my birth town and where I lived most of my life growing up. More recently I've lived for longer stints in Melbourne, San Francisco, and Toronto, although I never felt any of them were permanent homes.
I've also had shorter stays — anything from a week to a couple of months — in some of the most famous cities in the world. From Sydney to Hong Kong, Tokyo, Vancouver, Montreal, Paris, Quebec City, the aforementioned San Diego, LA, Miami, Athens, Dubai, Singapore, New York, Amsterdam, Berlin, and Nice in France.
I also spent quite a few months in Lviv, Ukraine, and dropped into Kyiv for Eurovision 2017 where I cheered proudly for the European country of Australia (yes, it's true, google it).
"I'm currently living in AirBNBs around the world," I say, explaining that I don't have a permanent home presently.
She looks at me quizzically, then asks — "What's that like? Do you miss not having a base and a regular routine?"
"Yes sometimes. I miss not having pets and seeing friends, a yoga class to go to, not to mention a full wardrobe of clothes!" I laugh in reply.
"However I also love traveling. That feeling of arriving in a city you have never been to before, or returning to a city you love, enjoying food and places you remember from previous trips," I explain further.
Thanks to services like AirBNB and Uber, I can feel at home in a new city and move around with relative ease. It's similar to having your own place and your own car in any city you visit — in fact, it's better in some ways, you don't have to worry about paying utility bills, car insurance, and registration, taxes, etc.
The truth is, I like both ways of living — traveling or staying in one place. I miss aspects of both whenever I am doing the other. Thankfully, I have the freedom to choose either option any time and can move around as I feel, or stay put in one place.
Making Money As You Travel
Back in 2008 I got my first taste of long term Laptop Lifestyle travels.
I left Australia at the start of the year and visited over twenty cities around the world in a nine month period. I completed a full circle around the globe.
In 2010, when my accountant did the numbers and showed me my business results for the previous tax year (2008-2009), I was blown away — I had made about the same amount of money as I did when staying home the entire previous year in Brisbane (2007-2008) — about a half million Australian dollars.
My profit margin was down about 5% to 10% to around 70% overall, which was not surprising as I had spent over $30,000 on accommodation and flights during my year overseas. However, that was still a great return.
This result surprised me. During my travels, the number of hours I put into work was down considerably compared to living in one place because I spent a lot of time moving around and being a tourist.
My assumption was that my income would thus also be down for the year, yet it didn't.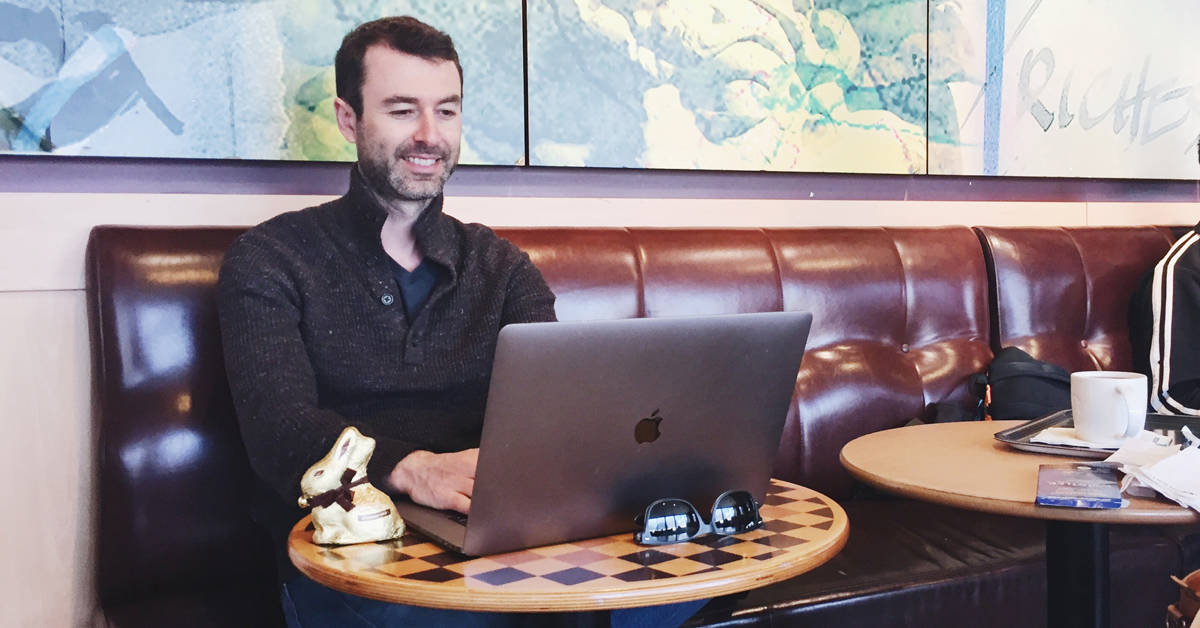 How I Tap Into 'Leveraged Income'
One thing you may not consider as you grow a business is how much the work you put in one year pays off during the years to come. We often judge results based only on immediate return.
You do a product launch, open the doors to new customers and count your sales. The whole event can last a few weeks to a few months if you include preparation. How much you made from that specific campaign is all that matters.
From day one as an entrepreneur, I focused on leveraged outcomes. I looked for ways to compound my efforts over time and build systems.
When I began my travels in 2008 I was in my fourth year of blogging and had two flagship courses for sale. I was riding a wave that was still peaking.
Because I'd done the work to build my audience through content marketing and my products were finished, I could continue to generate significant revenues leveraging what I already had. Yet I didn't have to put in nearly as many hours to deliver what people were buying because my products already existed.
Of course this did not last forever, as I eventually shut down those courses because they were getting old, and went on to create new products and services. However I leveraged many years of consistent returns from work done many years prior, and if you count the audience I built thanks to blogging, I still continue to this day to earn revenue from those early years of work.
During travels, the power of the leverage is pronounced. I could spend an hour or two a day to write an email or a blog post or do a coaching call and that was it, my work was done.
The emails I sent were frequently part of affiliate marketing campaigns, or special offer campaigns for my courses, which meant I made money. Since my audience had grown considerably and continued to grow thanks to my blog and podcast, I was able to make as much as $10,000 to $20,000 from a few emails and blog posts.
It felt incredible to see all the sales emails come through, while I spent my time exploring a new city in Europe, America or Asia.
This was quite different to my experience just before I left on travels. I did a launch in the months leading up to my trip for my second flagship course, which was only 20% done when it went on sale.
I had to work hard recording videos, delivering coaching teleconferences, organizing transcripts and bonuses, and writing emails. There is no way I could have done all this while traveling, hence I had a deadline to meet. The course had to be finished before I boarded the plane for Fiji to begin my trip.
Go back in time twelve months and the story was similar. I was working hard to launch and then deliver my first flagship course, Blog Mastermind, as well as maintain my blog and email newsletter.
It took a LOT of work during those first three years to build my audience and launch and create two flagship courses. However, when I started flying all over the world I could enjoy the fruits of that labor and make just as much money with less than half the work.
Build A Team To Run Your Business For You
Having an established audience and finished products are huge points of leverage, but they are not the only reason why I can make money while traveling the world.
Having a team is another massive source of leverage, one that I tap into today more than ever before.
My team of inbox managers, community manager, podcast manager, content manager, tech team, graphic designer and ad buyer are effectively 'running' my business.
Ads are running to my evergreen marketing campaigns, customer support queries are responded to via email, live chat sales queries and clarity calls are being conducted, podcasts are being produced ready for publication, and so on.
There's still work for me to do of course, including writing articles like this to help you, but all of the day-to-day operations are no longer my responsibility.
On top of this, I am co-founder of InboxDone.com, which has a team that delivers a highly valuable service (executive virtual assistants) that we charge a recurring subscription for (and I am also a customer of – my email is managed by InboxDone).
Without my team in place, I certainly would not feel as comfortable as I did walking around Paris and Nice during my trip to France. It also made it a lot easier to spend $2,500+ per month on private AirBNB apartments, knowing that my income has not stopped despite working far less.
Even during my 2008 travels when my blogging business was still just getting started I relied on help.
My team was much smaller then, just myself, a tech person and a customer support person in my inbox, but without them things would be much harder. Knowing other people are working on your websites and handling your emails while you travel makes a BIG difference.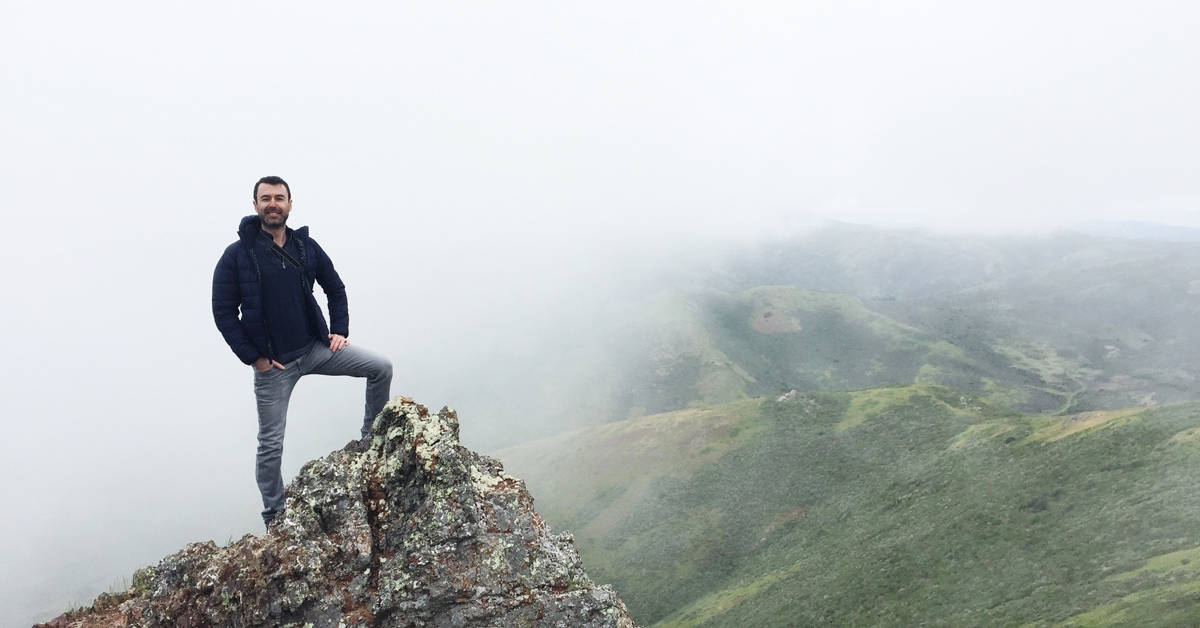 Partnerships Are Another Form Of Leverage
"How's the launch going?" I asked my good friend Gideon Shalwick.
"The results are good, we're on track to create a $15,000 to $20,000 a month income stream from just this one launch," replied Gideon.
"That's awesome!" I exclaimed.
Gideon and I had spent the last few months preparing to launch a new video course called Become a Blogger.
What made this launch unique is that it was happening while I was in Vouliagmeni, Greece, while Gideon was back in Australia.
For the weeks leading up to the launch, I kept in contact with Gideon as I traveled through London, Paris, Brussels, Rome, Venice, Florence and Greece.
Our partnership actually came together twelve months earlier when I hired Gideon to create ten free training videos, to give them away via a domain name I had acquired recently, BecomeABlogger.com (we later handed this domain name and business to one of our students, Leslie Samuel)
The free videos did great, so Gideon and I decided to expand the brand into a full blown training course.
Gideon was new to the internet marketing scene so his audience was small. At the time it was a mere fraction of what it would become in the years ahead as Gideon grew in fame online.
Our partnership was based on a simple bringing together of resources. I had grown an audience and my email list was large and responsive. What I didn't have were video production skills, which Gideon had acquired from working on his own previous video projects.
We decided to work together to launch what I believe at the time was the first ever video course on blogging.
Gideon did most of the content creation, including writing a substantial new report for the launch. I wrote the emails to promote the course and brought in a number of affiliate partners who also promoted. The end result was a product that over the next few years would generate a million Australian dollars in revenue.
This launch was one of my most successful ever, yet I worked on it far less than my other launches. Gideon did much of the heavy lifting for this particular product and launch campaign. I brought in distribution, he created content.
The work I had done over the previous years once again gave me leverage. I was able to rely on assets I had already created, my email list and connections, which gave me the opportunity to create a new low-labour revenue stream thanks to a partnership.
5 Powerful Concepts To Help You Earn Consistent Income While You Travel
In this article, I've laid out the various tools and methods I use to continue to earn money while I travel. They are…
An existing and responsive audience that continues to grow because of your previous work
Finished products that you can continue to sell over time or services you can sell that your team delivers
Evergreen marketing campaigns that thanks to technology run without your personal involvement
A team that runs your business for you, including managing technology and customer service
Partnerships where you bring your existing leverage so you don't have to do the 'heavy lifting' tasks
Notice in this list I am not writing about specific techniques or business ideas to make money (I've done that here).
I'm not saying you should sell knives on Amazon or offer to manage Pinterest campaigns for small businesses or sell courses on how to invest in penny stocks. All of these are potentially great business ideas, which no doubt people already make money doing.
What matters is when you do figure out what your business is about, if you want freedom to travel, if you want to make money even when you don't work, then you have to tap into these kinds of concepts. What you sell isn't as important as the business you have built to sell it.
Another thing worth noting is every point above requires hard work to create.
Building an audience takes work. Creating products and putting together evergreen marketing campaigns takes work. Hiring a team and reaching a point where you can afford to pay them takes work. Enjoying a situation where you have leverage to give you access to great partnerships, takes work.
Leverage is something you can strategically go after and create in a business, but there is no quick or easy way to get it. That's what makes it so valuable.
Here's to living the laptop lifestyle on your own travels around the world.
Yaro
P.S. The greatest source of leverage I have ever created in my life are my blog and email list. Nearly every business success I have enjoyed has in some way come from having access to an audience thanks to these two resources.
If you're ready to build your own audience as a powerful source of leverage, then you need to take my flagship course, Blog Mastermind 2.0. It's my most comprehensive course and teaches you how to grow an audience, build an email list and sell your own products and services online. It is a masterclass in how to create leverage online with content.