I'm excited to release a brand new report –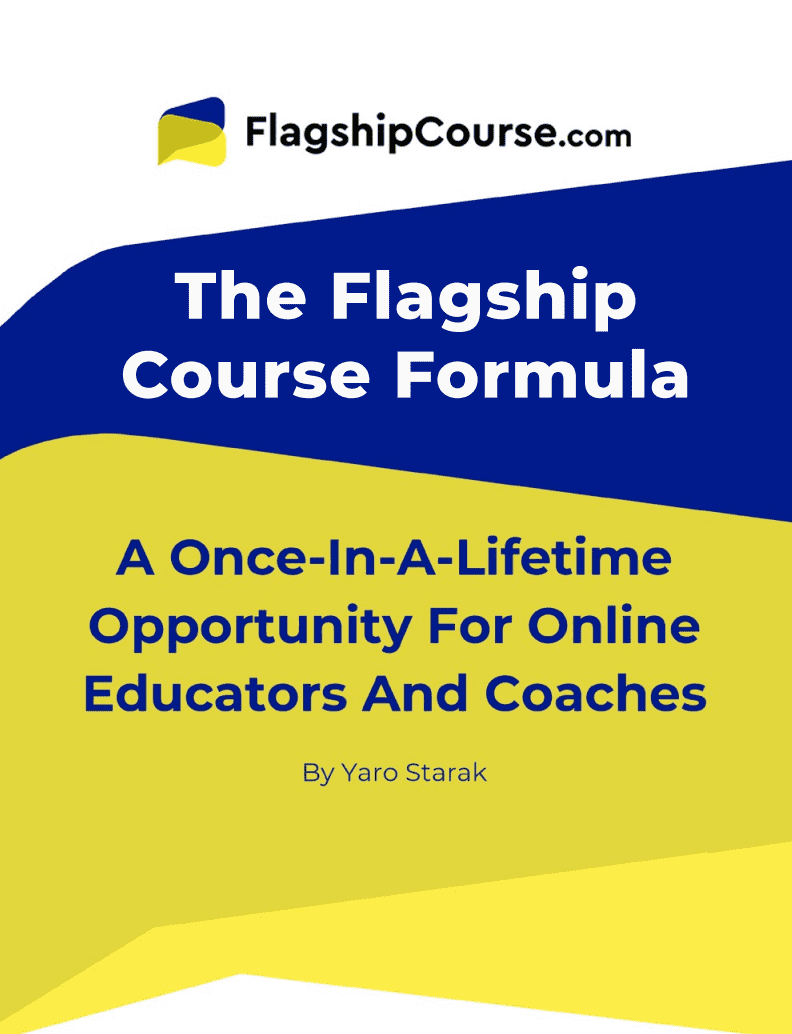 This handout is for anyone who currently sells or intends to sell an online course. You can download the entire guide for free in PDF right now.
I began writing this report in 2020, but as the events of that year unfolded, I realized what I was revealing was far more relevant — and important — than I first thought.
I completely rewrote the beginning of this document to make sure I highlighted what I believe is a unique moment in time, and a unique opportunity for people who sell education online.
That opportunity very much has to do with the now mainstream work-from-home movement.
This incredible shift that we all went through as a result of the pandemic forcing people to stay home, has second order consequences for the online education industry.
To put it simply, there are more people looking to buy online training programs today than ever before, and the numbers prove this already.
I outline why this year is so important and how you can take advantage of the opportunity in the handout, so just go download it and start reading.
My Decade Of Experience Selling Online Courses
Back in 2007 I released what I believe at the time was the first ever online course on how to make money blogging called Blog Mastermind.
From there I went on to create two more courses, generate over a million dollars in course sales, then close them down as they became dated. Then I created a new course, which I went to sell another million dollars worth, using all kinds of different strategies and tactics, from live launches, to evergreen funnels and webinars.
Needless to say, I have A LOT of experience in the world of selling online training programs, and not just from the decade of selling my own courses. I've also helped my coaching clients over the years to plan, prepare, launch and grow their income from their own online programs. Even today as I write this, one of my clients just recently had their first ever $100,000 product launch.
I decided to take what I believe are 16 of the most important insights I have gained from all my years selling online training and reveal them in this report. In particular, I focus on the idea of selling a 'Flagship Course' and break down many of the components that make this type of product the best to sell.
You can zip your way through all 16 insights in my brand new free guide here –
Just enter your name and email on the page linked above to download your free PDF copy of the handout.
Everything I Teach Is Inside The Laptop Lifestyle Academy
If what I wrote in the handout resonates with you, and you feel well positioned to go after your market with an online course of your own, but want help planning, preparing and profiting, then you need to be a member of my Laptop Lifestyle Academy.
When you join you will have immediate access to my flagship course, Blog Mastermind 2.0, and all the other programs I have ever created, which are included with your Laptop Lifestyle Academy membership.
Yaro