[ Download MP3 | Transcript | iTunes | Soundcloud | Raw RSS ]
Barbara Turley serves as an inspiration to anyone who is currently working a job they like, yet want to quit because of a desire for the kind of freedom that comes from being your own boss.
Barbara had a solid career in the world of finance. The only problem was the incompatibility with the way she likes to work and the way the corporate world expected her to work.
Like many people I know, Barbara tends to work in bursts. However for a burst to happen, she needs time to not work, to recharge and do other things for days at a time (recovery is just as important as performance – look up the Ultradian Rhythm for more on why this is).
A chance trip on a Virgin flight in Australia introduced her to my EJ blog (I was featured in Virgin inflight magazine many years ago), which opened the door to the world of making money from blogs. She read a lot of the articles here on EJ, and later joined my Blog Mastermind program.
Barbara decided to take the leap, quit her job, and began implementing her strategy to become a "women and wealth" coach, helping other women with their financial security.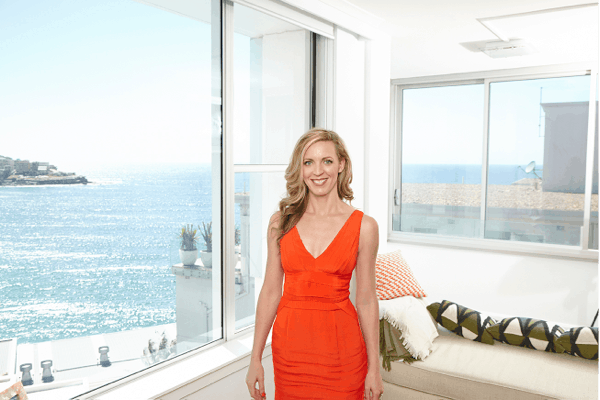 Build Your Platform
Despite her non-web savvy background, Barbara, with the help of a tech person, went on to launch a blog (EnergiseWealth.com), a podcast and even an online TV show.
At the moment Barbara focuses on one-to-one coaching, charging $2,000 a month to help women with the subject she has the most experience with – financial management. By the time you listen to this interview her first digital training program may also be available as she expands her business.
As Barbara explains during the interview, she finds many of her coaching clients at networking events, however, most of the "selling" of her services happens automatically online.
Her potential clients study her blog, go through her seven-part free video training, and listen to her podcast. This content acts like a "background check", so Barbara doesn't need to convince people that she's worth the $2,000 a month coaching investment.
This is another case study that demonstrates how powerful a platform built on a blog can be for almost any kind of business. It's especially effective for coaches or any person who teaches and uses their personal brand to sell.
Enjoy the interview, and when you are ready to build your own platform, consider enrolling in the next round of my Blog Mastermind program, just as Barbara did.
Please share this interview with anyone you think will benefit.
Talk to you soon,
Yaro Starak
EJ Podcast
Relevant Links
[ Download MP3 | Transcript | iTunes | Soundcloud | Raw RSS ]