[ Download MP3 | iTunes | Soundcloud | Raw RSS ]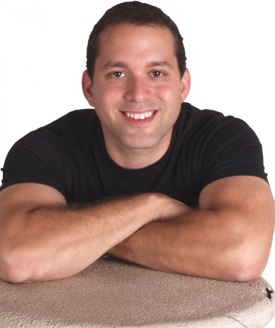 Ryan Lee has a really impressive story, one that any person who has a passion that involves helping other people with problems, should hear.
Ryan started out as a personal trainer and all around fitness freak. He worked hard to educate himself and then worked hard to build up a client base of people he helped as a personal trainer. That passion eventually lead to starting a website to share information about personal training, which eventually became a six figure online membership site, then several and eventually a multi-million dollar information publishing business.
It all started with just Ryan, which is what makes this story so inspiring. Ryan literally started out just like you are probably right now – with nothing but your mind and body as a vehicle for leverage to build a business. He knuckled down, studied hard, served people and then leveraged the power of the Internet to break free of financial limitation.
You will hear Ryan's passion in this interview, plus as I like to do, whenever Ryan said he did something, I stop and ask him the exact steps – like how exactly did he build his first website (with MS Frontpage!) and get traffic to it, and then how did he turn it into a membership site?
This is a great interview, go listen to it now, and after you are done check out Ryan's site to learn more about what he does and how you can do it too – RyanLee.com
[ Download MP3 | iTunes | Soundcloud | Raw RSS ]