I met Antonio Centeno at the first ever Youpreneur conference in London, hosted by Chris Ducker.
Antonio was seated next to me, one of the only men dressed in a suit, and we immediately struck up a conversation.
Over the course of the conference, we got to know each other and I was very impressed to learn about the online empire he has built around the topic of men's style.
Here are some of his achievements:
Antonio runs the Real Men Real Style Youtube channel, which at the time of writing has over 1.65 million subscribers.
He's made over a million dollars selling ebooks and courses via his Real Men Real Style website.
As Antonio came to know other online experts in the world of men's interests, he saw an opportunity to connect his new friends with companies who want to reach their audiences. This led to the creation of Menfluential.com, a media company that does over four million a year in revenues.
He also hosts the Menfluential conference in Atlanta Georgia, which judging by the photographs of past events, has more well-dressed men in attendance than any other event!
Antonio spends a good chunk of his time traveling the world, and he takes his wife and four children with him so they can enjoy the experience of seeing new countries together.
The Marines, Business Failure And The Power Of Content
Antonio takes us back to his time in the US Marines, and what that experience taught him about resilience and the importance of presentation.
After serving his country, Antonio went back to school, briefly worked a job before he was fired, then put all of his savings and a heck of a lot of time into a new business offering tailored clothing for men online.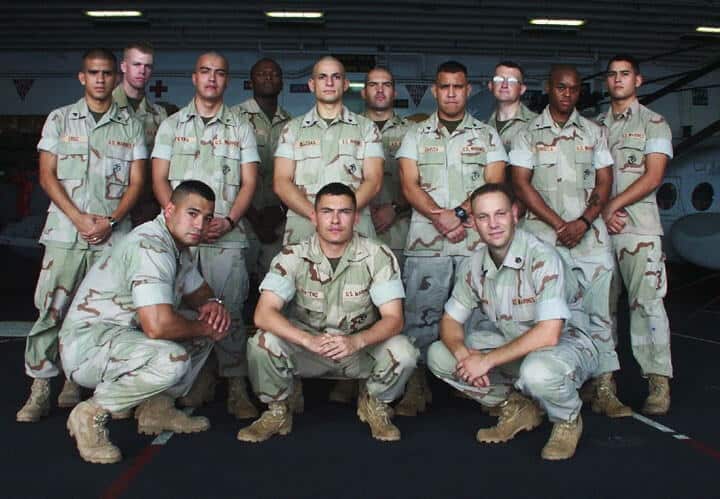 As you will hear in the interview, there were several factors that led to Antonio's business failing and eventually declaring bankruptcy. His sister also passed away, making this period a very challenging time.
Antonio did learn one important lesson about the effectiveness of online content to grow an audience and used that skill to start a new business focused on teaching men style.
After enjoying tremendous success with written content, including earning a full-time income from selling just one ebook, Antonio turned his attention to YouTube, committing to produce one video a day.
The rest you could say, is history.
Today Antonio is a leader in his field, runs multiple businesses earning millions of dollars, has a huge team supporting him and he gets to spend lots of time with the people he cares about the most.
You Can Do It Too
If you're currently struggling with your own business or looking for inspiration to help you keep working, Antonio's story will give hope.
You can fail at one business, but find the seeds of your success for your next business from within the ashes of your failure.
I recommend you listen carefully to the full podcast, as Antonio delivers both inspirational ideas, and practical steps that reveal what worked for him.
Enjoy the podcast,
Yaro
EJ Podcast
Topics Antonio Covers In This Interview
What Servant Leadership is and how Antonio implements it in his businesses
How Antonio managed to support his growing family during his early entrepreneurship days
How you can make money using the Bottled Water Phenomenon
How Antonio views and deals with his competitors
The exact ways in which Antonio's team re-purposes his content to bring in new leads
Relevant Links
[ Download MP3 | Transcript | iTunes | Soundcloud | Raw RSS ]