[ Download MP3 | Transcript | iTunes | Soundcloud | Raw RSS ]
Welcome to the fourth 'Solo Session' episode of the EJ Podcast, where today I break down how I have invested money over the years.
Investing is not something I spent a lot of time on for most of my life for one simple reason — I did not have much money to invest!
As you will hear me explain in this podcast, it wasn't until 2007, a full eight years after starting my first online business, that I made enough money to invest in my first property, which wasn't just an investment — it was where I lived for the next three years as well.
The trigger for finally being able to invest in property was selling my business. Up to that point, most of the money I made from my businesses was poured back into the business or the next business or spent on travels.
I always had some savings in the bank because I like the feeling of having a buffer for emergencies, but let's just say at about 5% annual interest in Australia, which is actually pretty high compared to much of the world, my capital growth rate wasn't exactly jumping off the charts.
However, as my business income grew, I started to think about how I could save for my future, and for fun too. That's when I started to educate myself on investment options and experiment with opportunities, which I talk about in this podcast.
The Richest Man In Babylon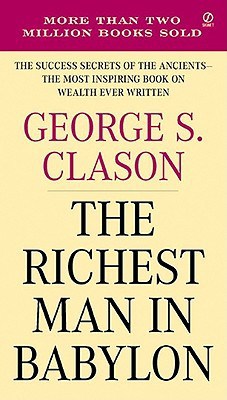 I couldn't record this podcast without mentioning one special book – The Richest Man In Babylon by George Clason.
I read this book in my early twenties and two ideas from it stuck with me ever since…
Save 10% of your income
Make sure your savings returns 10% growth annually or better
From there, you can let compounding do the rest.
In school, I hated math. I understood compound interest though, and I liked money, so this concept was easy enough to grasp.
I especially liked the idea presented in the book that your money can 'work for you' when invested well.
I was already trying to figure out how to create a business that made money for me while I slept, so the idea that your investments should do the same made a lot of sense.
I could see the path clearly after reading this book. Create a business that brings in autopilot income and then invest that money into autopilot investments.
That was the theory at least!
Investing For Stability, 'Gambling' For Fun (And Rapid Profit)
It took quite a while to build up capital to invest, but in recent years I've enjoyed some solid returns from a variety of different investments, all of which I talk about in the podcast.
You're going to hear about my first forays into tech stock investing during the first dot-com bubble, including how I invested in an online shopping mall that was eventually bought out by a mining company (huh?).
I also talk about my more recent experiences investing in startups, big tech stocks, and cryptocurrencies Bitcoin and Ethereum (or technically CFDs of these currencies).
I also explain how Tony Robbins book Money: Master The Game influenced my decision to invest in low-fee index funds as a long term safety net.
All of this and more is revealed in the podcast.
Enjoy the episode.
Yaro
EJPodcast.com
Relevant Links
[ Download MP3 | Transcript | iTunes | Soundcloud | Raw RSS ]