Welcome to the infographic of the "Blog Sales Funnel" strategy. This is a visual representation of how I have made over a million dollars selling digital products and services via blogging. This is the same model that most of my clients use, and what I recommend you focus on too if you sell digital products and services.
For more details on how to implement this model, download the Blog Profits Blueprint (it's free).
Publish This Graphic On Your Site
Embed the Blog Sales Funnel infographic on your site: copy and paste the code below…
---
The Blog Sales Funnel: Slim Version
This version of the funnel is slimmed down so you can easily include it in blog posts or other publications.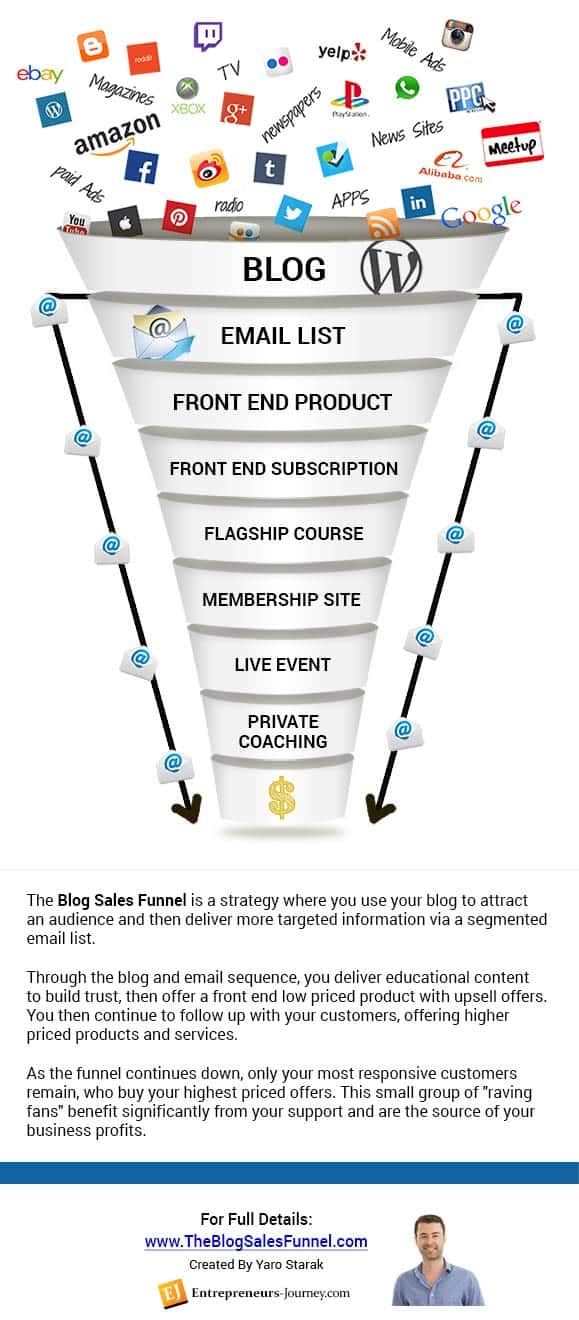 Publish This Graphic On Your Site
Embed the Blog Sales Funnel slim infographic on your site: copy and paste the code below…
[ Download The Printable PDF Version ]
[easy-social-share buttons="facebook,twitter,google,linkedin" counters=1 counter_pos="hidden" total_counter_pos="rightbig" style="icon" template="metro-retina" twitter_user="yarostarak"]