[ Download MP3 | Transcript | iTunes | Soundcloud | Raw RSS ]
Back in 2007, I met Andre Chaperon in Florida at one of the very first Rich Schefren Strategic Profits seminars. Before that Andre was a familiar name to me because I had seen him listed near the top of affiliate leaderboards for some of the product launches I promoted around then.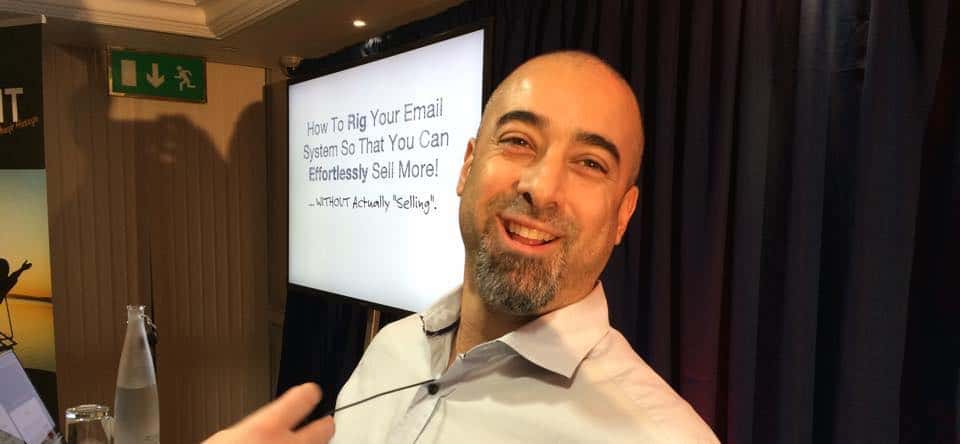 What you wouldn't have known looking at those leaderboards was that Andre was making a lot of sales using a much smaller email list than the other people on the leaderboard.
He might appear in the top 10 but mail only to his list of 1,000 people, where others were mailing to email newsletters that were anywhere from 10,000 to 250,000 subscribers in size.
Andre's strength is his ability to establish strong relationships and keep attention using email marketing. Just like the writers of TV show LOST, Andre uses storytelling and consistently opens loops so his subscribers are eager to get the next newsletter so they can find out what happens.
In this interview, you will hear how Andre got his start in online marketing, how he left his job and life in South Africa and moved to the UK. You will hear how he started online as so many people did, with eBay, which then leads to creating his first information product.
Along the way he became exceptionally good at using email marketing, combining storytelling and specific segmentation techniques to earn way above average results with much smaller lists.
Towards the latter half of the interview I asked Andre to teach us some of the techniques he uses, so if you currently have an email list, make sure you listen to what he has to say in that part of the interview.
Andre is a bit of an internet marketing pioneer having made a living online since 2003. He has done so consistently year after year without needing to constantly do launches or release lots of new content. He focused on creating evergreen email marketing funnels, which have continued to deliver results year after year, and allowed him to make the move to Spain for warmer weather.
I hope you enjoy this interview.
Relevant Links
Where to Find Andre Online
[ Download MP3 | Transcript | iTunes | Soundcloud | Raw RSS ]