Back in March of 2007, I reported my blogging income of $6549.52. September, while a slower month for net usage because the northern hemisphere is wrapping up the holiday period (people go outside when the weather is nice instead of sit inside on their computers, thus reducing traffic and income from some advertising programs), turned out to be my best month yet for blog income.
Blog Income Breakdown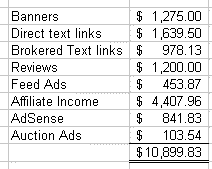 The total I made from blogging and blog related activities in September 2007 was: $10,899.83.
The income listed by source is available in the list to the right. I grouped together revenue streams into general broad categories, rather than break it down by each income source like I did last time, since the list has become quite long (I have a lot of different income sources, which is deliberate because it makes my overall income more stable). You should get a good sense for how my money was generated by looking at the list.
Note in reality the money I received was over $13,000 because a few sponsors renewed six month contracts, but I divided the half year payments by six in order to get the share for September only so as to not artificially inflate the total. This list does not include the income from Blog Mastermind.
Other highlights in September included breaking the 5,000 RSS readers mark at this blog and also surpassing 12,000 people subscribed to my email list.
How I Increased My Blog Income
If you look over my results for September against what I reported in March, the biggest gains were made in affiliate income, I did a few more sponsored reviews (this time direct purchased, not from ReviewMe, so I get 100% of the revenue, although some of it goes to people who help write the reviews), there were solid gains in banner packages sold, text links keep bringing in the money (I don't expect the PageRank penalty to make that big a dent in the coming months, but you never know!) and there was a general increase in all income sources.
As a broad explanation, the increase in income came from one of the key concepts I talk about in the Blog Profits Blueprint – compounding. Everything increased because the underlying metrics that drive my income – traffic and email subscribers – increased. When you have over 20 individual sources of income, if they all increase by 10% each month because your core metrics increase, you start to see some big gains overall.
Analyzing further, my traffic increased because I kept doing what I've been doing now for years – I pump out good content at a pace I am comfortable with and strive to provide authentic value to my readers by teaching from what I am learning. I think the concept of authentic content is critical for successful blogging, so much so that I devoted an entire lesson to it in Blog Mastermind.
How Can This Information Help Your Blog
There are two big lessons to learn from my experience and if you are an experienced blogger you will have heard this before.
Diversify your income sources – In my income report, the largest figure comes from affiliate income and if I showed you exactly how that affiliate income is broken down you would see 11 different affiliate programs that paid me in September. Some of them have continued to pay out month after month for years, thanks to previous blogging efforts. It takes time, but with persistence and testing of different monetization methods, it adds up.
Trust your trends – If your overall trend is moving upwards, as in each month your income or your traffic if you are not earning money yet from blogging, are growing, then just chill out, keep up the good work, and have faith in the process. It's amazing how fast $100 a month can become $1,000 a month and then $10,000 a month as long as your blog vital signs are good. The only cause for concern you should have is if you are flatlining or decreasing. That means you are possibly in the wrong niche or not providing enough value on an ongoing basis to sustain growth (or one could cause the other).
Why I Disclose My Blog Income
A few bloggers have made a habit of reporting income and like I stated in my March report, it pays to talk about how much you make because people love reading this stuff.
Whether it's hero-worship, a source of motivation for you or because you like to make yourself feel bad because you don't make as much money (please don't do that – I've been there, it's an absolute waste of energy), or a combination of these factors, doesn't matter – if you make money online people want to know about it and how you do it.
In my case I have the added benefit in that it acts as social proof for Blog Mastermind. I couldn't exactly claim credibility to teach people how to make money from blogging if I didn't do so myself, so posts like this are helpful, and well – they are quite fun to write too!
However I expect this report, at least in this format, could be one of the last I do since I'm making some changes to how I monetize this blog and it will be more difficult to accurately report numbers. This is because I am further emphasizing this blog as the start of my sales funnel and as a marketing tool for my business, and less so as an ad-driven income source. Then again that could change depending on how the next evolution of my blog turns out after the redesign launches.
Get a Copy of My Special In-Depth Income Report in MP3 Audio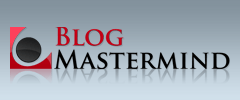 Needless to say, if you are interested in following in my footsteps and learning exactly how I built this blog to – now I can actually say this – a six figure blog, then please consider joining Blog Mastermind.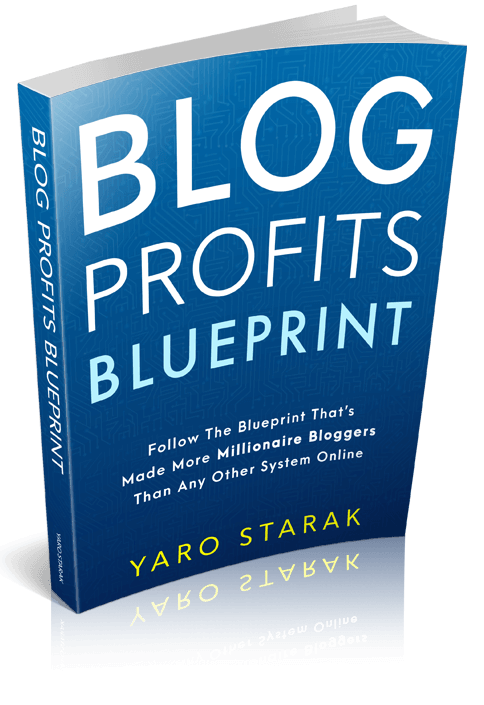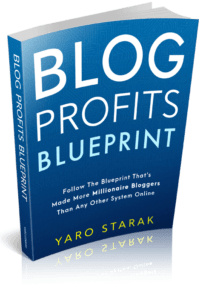 If you don't have the funds to join my program that's fine, all the important details are in my free report, so go grab a copy of the Blog Profits Blueprint and start your journey towards making money from blogging.
As added encouragement to join Blog Mastermind, I've recorded a special audio just for my students that goes behind the scenes of this income report and breaks down each and every source of income listed, how much I made from each source and what methods I used to generate the money.
If you want the inside scoop, you better sign-up now.
Yaro