[ Download MP3 | Transcript | iTunes | Soundcloud | Raw RSS ]
One of the hottest business models in the tech startup world is anything with a recurring subscription business model, especially if it's software based.
Another hot online business model for talented individuals who want to make money from their knowledge, is to create an online course. I've made the bulk of my income in the last ten years from selling my own courses, so I know how amazing it can be.
This is why I was so excited to get the opportunity to interview Greg Smith, the Canadian founder of Thinkific, a tech startup that offers course creators a 'build it yourself' online platform for creating and selling online courses.
Greg and his brother launched the company initially with a much more hands-on approach (it was more like an agency service to begin with), and then slowly built out a software service.
Today they offer a free and premium version of their platform, earning millions in recurring subscription revenue, employing over 70 full-time employees in Vancouver, all working to help people from around the world to deliver courses online.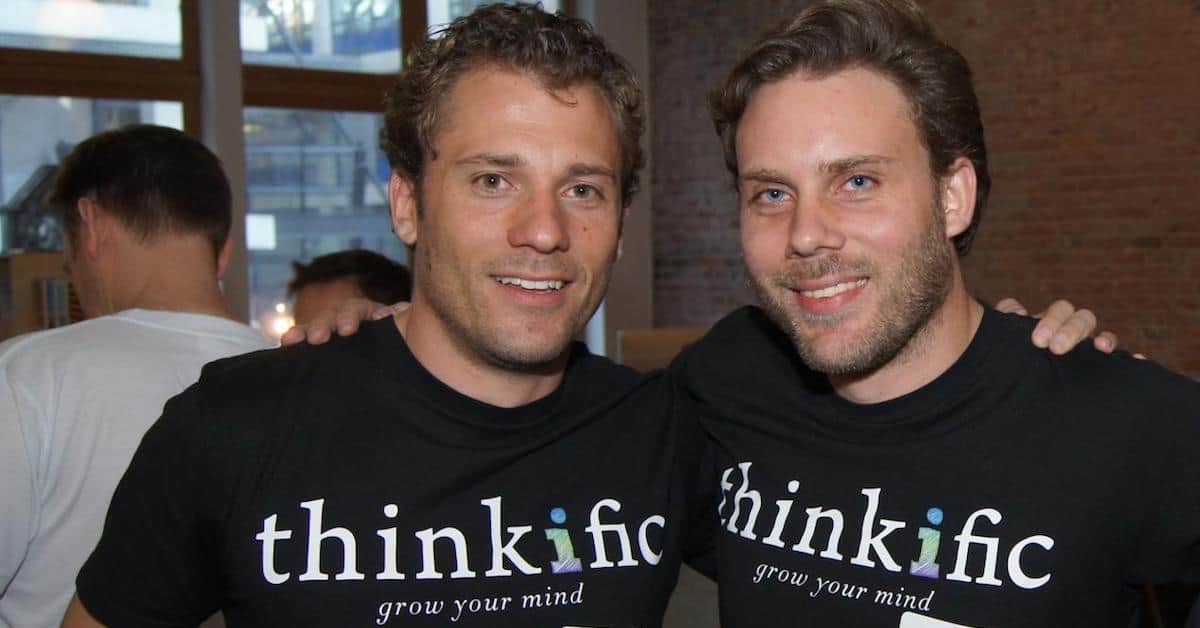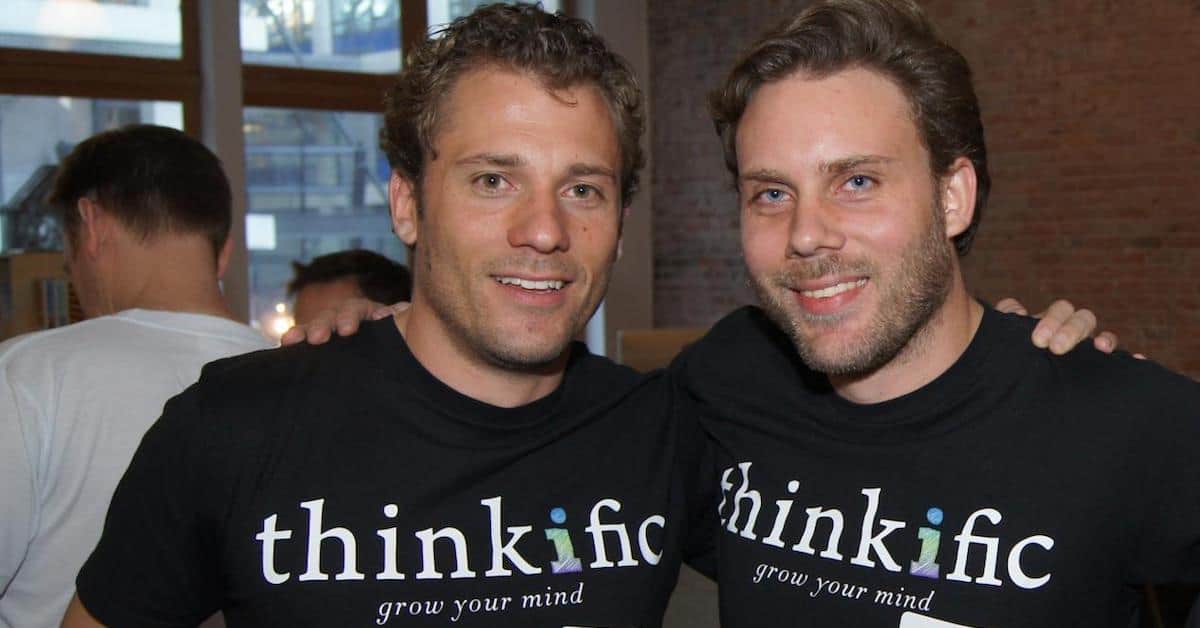 It All Started With Marbles…
Greg and I traveled back in time to his first business venture as an 11-year old. He built a marble 'theme park' and invited the neighborhood kids to come over and play, and then sold them candy he bulk purchased.
This was the first business project in a long line of entrepreneurial ventures Greg undertook as a young man, right up to the point where he graduated from university and became a lawyer.
While Greg was studying law, he created a blog to share lessons on how to pass the LSAT — the big test students need to pass in order to get into Law school.
He then created his first online course, also on the LSAT. It was very early days for selling courses back then, so Greg couldn't find any good platforms to help, so he hired a programmer to whip up something basic within a month. That was 13 years ago, and his LSAT course is still selling online today!
Needless to say, the germ of the Thinkific business came from this first experience selling his own online course, but Greg would not begin his tech startup for many years yet. First, he had a career as a lawyer.
Although Greg loved working as a lawyer, he couldn't fight the urge to build something of his own, and eventually left his job to start a business.
Greg explains how he made the decision to move back in with his parents to save money, and with his computer engineer brother as his partner, started the first version of what would become Thinkific.
Growing A Tech Startup
I was particularly interested to learn how Thinkific grew into the company it is today, so we spent much of the second half of the interview diving deep into the journey of a software startup.
Greg talks about how they initially sold a much more hands-on service, how they decided who to hire first as they grew their team eventually to 70+ people (and still growing!), and why it eventually became clear they needed to build a platform to service their ideal customer.
If you're interested in starting your own SAAS or subscription-based tech startup, I think you will find a lot of what Greg did with Thinkific during the early days very insightful.
Enjoy the interview,
Yaro
EJ Podcast
Topics Greg Covers In This Podcast
His series of small business ventures while studying at university
How he maintained his relationship with his now wife during the early days of Thinkific, despite not having any income
His first experience creating an online course about the Law School Admission Test (LSAT) over 10 years ago, which still generates him revenue today!
What a false positive in business is
The hiring process at Thinkific and how he gets quality people on his team
Why he decided to bring investors and venture funding despite not needing the money for his company
The problem with taking a cut of people's revenue as part of the business model
His advice for early-stage tech startup founders
Relevant Links
[ Download MP3 | Transcript | iTunes | Soundcloud | Raw RSS ]
If You Enjoyed This Episode, You May Also Like…