[ Download MP3 | iTunes | Soundcloud | Raw RSS ]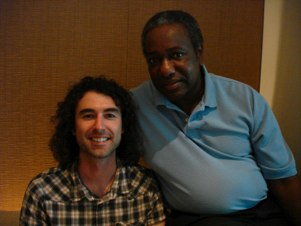 Willie Crawford has been in the Internet marketing game for a long time, yet he still managed to have an entire career in the air force before becoming a devoted online marketer.
Willie and I recorded this interview on Skype and I wanted to learn more about his history online since he is widely regarded as one of the earlier "gurus". I was also curious about what Willie's first foray into online business was, as most people don't start out selling how to make money products. Willie is no different – his first big success was a recipes email newsletter and a cook book he sold (a six figure business), which began after he started sharing recipes from his family farm.
From there Willie went on to become a seminar speaker, created a continuity income stream by private labeling the 1ShoppingCart system (his is called ProfitAutomation.com) and today runs a community of people who service all kinds of markets in his Internet Marketing Inner Circle.
Willie ends the interview with two powerful tips – how any person can start a business today providing basic Internet marketing services and training to local offline small businesses, and how to leverage forums to find opportunities.
Show Notes
Willie's early life living on a family farm and then joining the air force
His first Internet business project – a dating affiliate program
Willie learns about niche marketing by reading email newsletters while flying in the air force
Family food leads to Willie's first successful email list and product – a cook book
The next step – Willie becomes a speaker at Internet marketing seminars
Willie reveals the secret to success – good copywriting
Taking the next step, Willie decides to create his own residual income product
How to become an expert – run your own seminars like Willie
How the Warrior Forum led to a business opportunity
Today Willie focuses on offline businesses and helps them market online
Why do some people succeed online and others fail
Willie's current community – The Internet Marketing Inner Circle
How to leverage forums to find business opportunities
[ Download MP3 | iTunes | Soundcloud | Raw RSS ]