[ Download MP3 | iTunes | Soundcloud | Raw RSS ]
Yesterday I was sitting at my computer facing a few too many emails and a rather large list of things to do and I could already feel my head start to hurt.
So what did I do? – I went to the park!
I decided if I was going to continue working I would probably be in considerable head pain by the end of the day, so I dropped everything and went to the Brisbane Botanic Gardens at Mt-Cootha and hung out with the birds.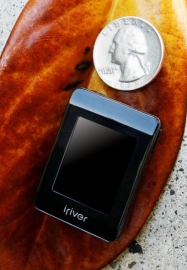 I had my iRiver MP3 player with me and was listening to some podcasts, which created a desire to make one of my own impromptu rambling podcasts. My little iRiver has a built-in microphone, so I was itching to see how good it was – and wow, I'm impressed. The audio quality is not bad I'm sure you will agree, though I hope you like the sound of birds in the background :-).
The podcast is a short one about a whole range of Internet business topics starting with social marketing, moving on to email lists and then finishing with a little note on keeping perspective.
Show Notes
Yaro talks about the recent Rich Schefren Attention Doctrine and StomperSMARTS launches
A look at how the Internet marketing focus is shifting to social marketing
How Yaro is using email lists with his blog to make money
Why it is important to focus on intrinsic values and not just money
Yaro
[ Download MP3 | iTunes | Soundcloud | Raw RSS ]