[ Download MP3 | Transcript | iTunes | Soundcloud | Stitcher | Spotify | Raw RSS ]
One of the recent superstars of internet marketing to rise in the last few years is Ryan Levesque.
His 'Ask Method' of segmenting audiences using buckets has become hugely popular, used by many top internet marketers in their marketing campaigns. Ryan himself has become much more well known because of his book that teaches his methods, titled — 'Ask: The Counterintuitive Online Method to Discover Exactly What Your Customers Want to Buy…Create a Mass of Raving Fans…and Take Any Business to the Next Level'
After releasing his book, Ryan received a lot of positive feedback, but he also received comments from some people who simply couldn't make it work.
By talking to these people he came to realize what was going wrong was the key step before implementing Ask – choosing a niche.
As Ryan says, if you target the wrong people, it doesn't matter how good your marketing is.
Ryan subsequently wrote a second book titled – 'Choose: The Single Most Important Decision Before Starting Your Business'
This new book helps entrepreneurs zero in on the right target audience, highlighting seven factors to look out for, and it's just been released.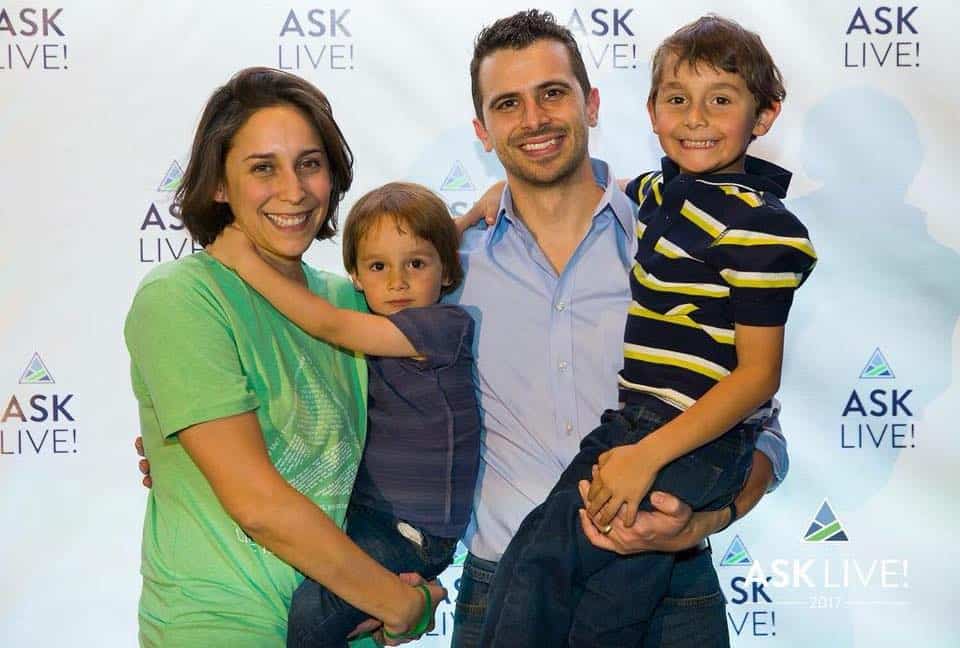 From 23 Niche Businesses Comes Experience You Can Count On
Ryan today runs an eight-figure business with 55 employees, which teaches and coaches other entrepreneurs and companies how to implement his marketing systems.
Before this company, he spent much of his previous years growing niche websites — 23 different niches to be exact!
During this interview you will hear Ryan explain how his first two niche businesses were set up, including one that started well but died away quickly due to targeting a trend topic, and a second one that grew to a half a million a year revenues focused on the topic of gardening Orchids (which he still owns today).
Ryan became so good at what he does because of all these niche websites. He continued to refine his methods with each new niche, which helped him build a system that works.
Get Yourself A Copy Of 'Choose' By Ryan
If you're still in the choosing a topic phase with your business, this interview will definitely prove insightful.
However, to take your education really seriously, I recommend you grab a copy of Ryan's new book, Choose.
Towards the end of the podcast, Ryan talks about a special deal he is offering on the hardcover version of his book, including several bonuses.
One of the free bonuses is a list of 25 profitable niche ideas for 2019, which sounds like a pretty compelling list based on the criteria Ryan uses to qualify these niches (he talks about this during the podcast).
To see all the bonuses and order the book, go here: https://choosethebook.com/yaro
Enjoy the podcast,
Yaro
Topics Covered In This Podcast
The 'boat' metaphor of why choosing the right market is vital
The difference between a good market and a bad market
How Ryan started his journey with 23 different niches/markets
What he learned from failing his first business teaching people how to make scrabble tile jewelry made with origami paper
The concept of tapping into a 'metronome market'
His conversation with his parents about his decision to drop out of an Ivy League school studying to become a surgeon, in order to sell eBooks online
His experience taking his second business in orchid care to $25,000 a month and eventually half a million a year
The correlation between market size and business success, and what the market size sweet spot is
Relevant Links
[ Download MP3 | Transcript | iTunes | Soundcloud | Stitcher | Spotify | Raw RSS ]

If You Enjoyed This Episode, You May Also Like…