Up until the last few years you probably would never have heard the name James Mel before.
He was one of those guys working hard behind the scenes in a company that was led by a very well known marketer, in this case, Eben Pagan.
James is a very determined man. At 25 years old, he networked his way into a job at Eben Pagan's growing online education business as a phone coach and sales manager. He then rose through the ranks at the company until he was in a leadership position.
Then he made his boldest move yet. Seeing as Eben was looking to reduce his involvement with the company in order to start a family, James presented Eben with an idea — he would become a partner with Eben and essentially lead the new company.
As a condition of the agreement, James had to buy-in his share of the partnership, meaning he needed a large chunk of capital to make it work. This was possible because all the while James was working hard within Eben's company, he was also using his spare time to invest in property.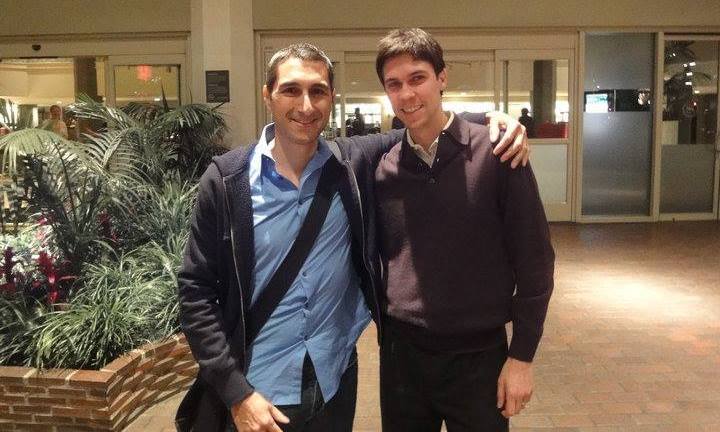 A Multi-Million Dollar Side Project
Around the same time James first discovered Eben Pagan, he began to put into practice some of the wealth-building education he was acquiring.
In this case, his wealth creation vehicle of choice was property investment.
He started out with a simple plan: Buy a duplex, move out of his parent's attic, live in one side of the duplex and rent out the other.
From this humble beginning, a true property mogul arose. At the time I recorded this interview with James, he owned 69 'doors', which means he has 69 dwellings that he rents out to tenants.
By the time you listen to this, that number will have no doubt increased, as James rapidly moves towards his goal of 100 doors (although at the end of this podcast James stated his new goal is now 200 doors by the time he hits 40 years old).
During the podcast, James explains behind the scenes details about how he funded his early property investments.
He also talks about how important it was to invest in property so he could be in a position to make a bold offer like becoming a partner with Eben.
A Wealth Creation Flywheel
Today James is in a fantastic situation. He spent many years educating himself about business and money, and then put that education into practice.
He's a partner in one of the most successful online business education platforms, he uses his business income to purchase property, which then grows passively as his tenant rent revenue pays down the mortgages.
Recently he launched his first online course, not surprisingly about how to buy your first investment property.
He plans for his property portfolio to eventually turn into a fund to support autism-related causes for many years after he is gone from this world.
If you're just at the start of your own wealth-creation journey, listen in to this podcast. You will walk away inspired and ready to take action.
Enjoy the episode,
Yaro
Topics Covered In This Podcast
His exact steps on how he networked his way into becoming Eben Pagan's business partner
What James did to make himself stand out while working his way up to become the top salesperson and coach for Eben Pagan
His strategy for growing his property investment portfolio to 20 properties with 69 doors (hint: it involves student loans)
His experience working at The Chamber Of Commerce and why he quit
How James deals with his fear, doubt, and uncertainty every time he pushes himself outside of his comfort zone
Relevant Links
[ Download MP3 | Transcript | iTunes | Soundcloud | Stitcher | Raw RSS ]

If You Enjoyed This Episode, You May Also Like…