[ Download MP3 | Transcript | iTunes | Soundcloud | Stitcher | Raw RSS ]
Last podcast episode I brought back on to the show Will Swayne, who gave us an amazing recap of the 13 year history of his online marketing agency in Australia.
In purely a coincidence, months earlier I had booked in Mike Rhodes, another Aussie based entrepreneur, who also runs an online marketing agency, focused on Google AdWords, to be a guest on my podcast.
This interview with Mike however, tells a somewhat different story to Will. Despite both running similar companies, it's interesting to hear how these two started their agencies, landed their first clients, and then scaled up over the years to millions of dollars in revenue.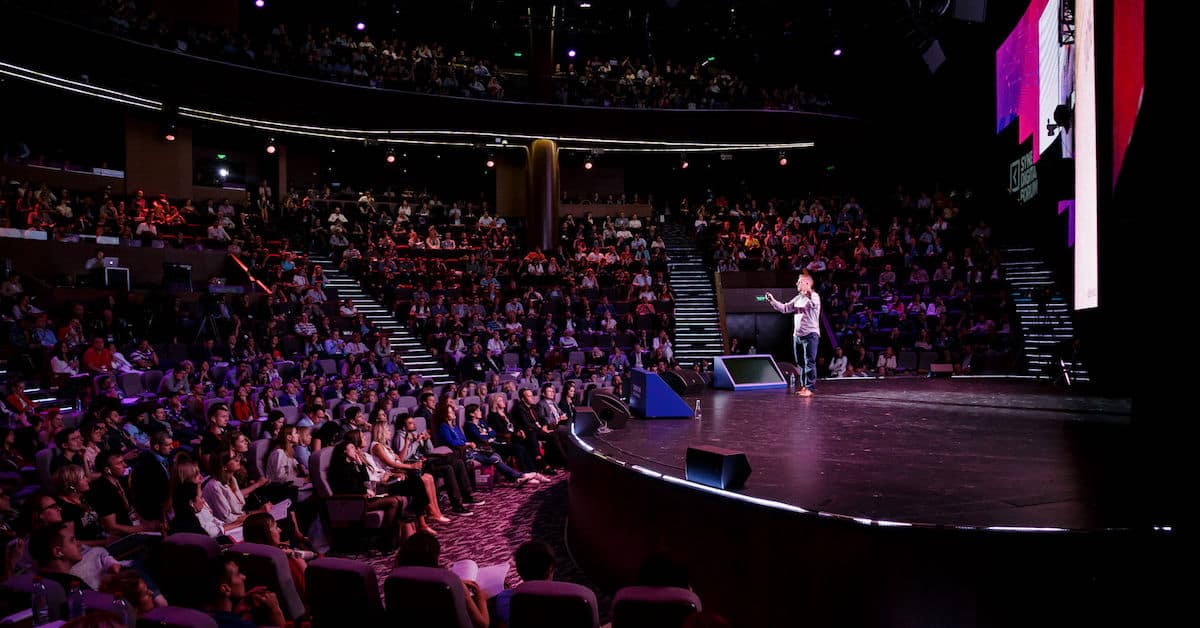 How Mike Leverages Speaking To Get Clients
I'm always curious to hear how people get clients, especially when they run an agency style business.
Mike started his company during the early days when Google's Pay Per Click advertising platform was only just getting started. He enjoyed some success using the platform for a previous e-commerce business (that unfortunately barely made any profit). He then brought those skills to work for other people, slowly building a client base of small businesses who he managed AdWords campaigns for.
As you listen to the interview it becomes clear that Mike enjoyed a lot of success speaking at small business events, in particular, a regular gig coaching at an industry conference for radio professionals.
Mike, like many successful marketers, knows the power of letting his content do the selling for him. He's got over a decade experience working in the Pay Per Click marketing space, so much so that Perry Marshall, possibly the first ever PPC expert, asked Mike to co-write a book on AdWords together. It went on to become the highest selling AdWords book ever published with hundreds of thousands of sales (not bad for such a niche topic!).
All of this exposure has led to steady growth for Mike's company located in Melbourne, where he works with his twenty employees, helping companies grow using the power of online paid advertising.
If you're running an agency, planning on launching a business based on your expertise and selling services, this interview with Mike is well worth a listen.
Enjoy the episode,
Yaro
Topics Mike Covers In This Podcast
How he sold his first business (an internet cafe in New Zealand) in just 4 days
His experience working as an E-Myth consultant under Michael Gerber
How he eventually ventured into the world of Google AdWords after meeting Perry Marshall
How he came to land Tony Robbins and Michael Gerber as his clients
His first experience using AdWords to sell UGG boots online, generating $100,000 in sales within three and a half weeks and the untold story of what happened afterwards
The story of a temporary job he loved so much he ended up starting Web Savvy
The time Mike was challenged by multiple multimillionaire entrepreneurs at a mastermind on how he ran his business, yet stood his ground with the philosophy of always adding massive value.
Dan Sullivan's concept of 'Unique Ability' and how Mike implements that into his business staff
How he ended up co-authoring a book with Perry Marshall, selling over 100,000 copies worldwide
What it takes to run a successful Pay Per Click account in today's saturated market
What the 'Granny Policy' of Google is and how that dictates what clients Mike takes on
Relevant Links
[ Download MP3 | Transcript | iTunes | Soundcloud | Stitcher | Raw RSS ]

If You Enjoyed This Episode, You May Also Like…