[ Download MP3 | Transcript | iTunes | Soundcloud | Raw RSS ]
Neil Patel needs no introduction if you have spent any time researching the world of online traffic and conversion. He's a superstar of SEO and the founder of two very popular software as a service companies – CrazyEgg and KISSmetrics – that help you do all kinds of testing and tracking on your website.
Neil started his online career very young, before finishing high school, attempting to build a clone of the Monster.com recruitment site. His site never quite succeeded as a jobs site, however Neil became very good at driving traffic to it using search engines.
After graduating from High School Neil started college, where he found himself one day doing a talk on search engines. In the audience was a man who owned a battery business, who hired Neil to help with his online lead generation. Suddenly Neil was a traffic consultant earning $3,500 a month.
Eventually, as a result of Neil's work, almost 50% of the leads to the $50 million dollar battery business were originating online. This lead to Neil taking on more traffic and online lead generation clients, and a few short months later he was making more than $20,000 a month, all while still a teenager!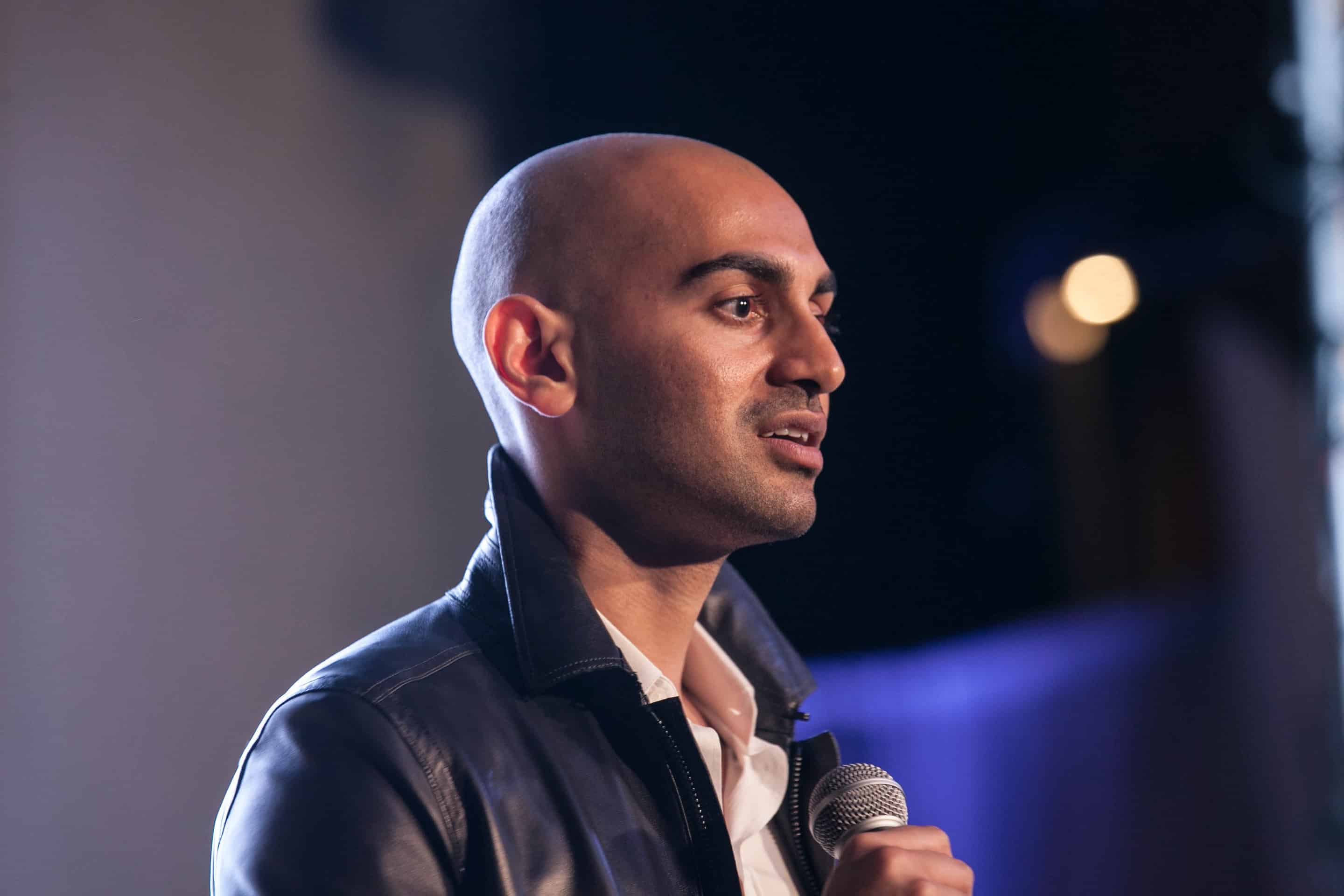 Eventually, Neil grew tired of the consulting business primarily because of all the sales work involved, and he decided to switch to software. This lead to the creation of CrazyEgg, which did well enough to attract a $6 million buyout offer within six months of the launch, yet Neil and his partner declined it (you can find out why if you listen to the interview).
KISSmetrics was born after the struggle Neil and his partner had in finding venture funding for CrazyEgg. Investors wanted something bigger – a bigger vision with real scale potential. KISSmetrics hit the spot and they were able to secure $4 million in funding.
Today Neil spends most of his time on KISSmetrics and also building his profile online, with his blog QuickSprout at the center of his personal branding campaign.
This interview really shows how much you can achieve at a young age, or any age really if you put enough time into what you are doing. You can tell Neil has a single-mindedness to what he does, and although it took a few years of playing with different business models he didn't like, he always excelled, and today finds himself in charge of two companies that have him financially set for life.
IMPORTANT: be sure to look out for the 5 minutes or so about one third into the interview where I ask Neil to break down what link building techniques work in SEO today. This is straight from the horse's mouth from a guy who is on top of the SEO game and has worked for some huge companies.
Enjoy the episode,
Yaro
Relevant Links:
 Where to Find Neil Online
[ Download MP3 | Transcript | iTunes | Soundcloud | Raw RSS ]