[ Download MP3 | Transcript | iTunes | Soundcloud | Raw RSS ]
I've been watching the startup community here in Australia a lot recently. This is because of my own interest having a startup and because things are heating up in Australia in general when it comes to tech startups getting media coverage and investment funding.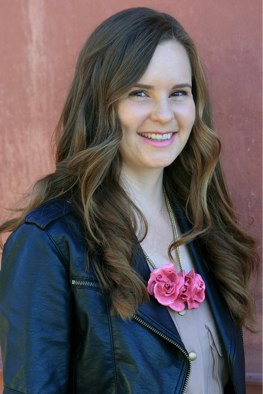 One of the standout startups I keep hearing about is WikiFashion.com, a wiki for fashion started by a young lady named Madeline Veenstra, who happens to live in the same city as me, Brisbane.
Madeline started the site with her then boyfriend now fiancee as the technical founder, beginning with just your basic Wiki installation and the desire to fill it with all things fashion. It took off and she quickly found herself in charge of a site with traffic and an income stream from advertising large enough to live off.
Now Madeline has begun taking the next step, seeking funding to help grow her project and move to New York, one of the best cities if you work in the fashion industry.
I called up Madeline and asked to do an interview so we could learn how she started her website, grew it and what advice she would have for other entrepreneurs.
I do have to apologize that we sort of geeked out a bit on the "Brisbane startup" aspect since we are both from Brisbane and have startups, but despite this I know you will get a lot of inspiration from hearing Madeline's story so far.
Enjoy the podcast and please take a look at WikiFashion to see what Madeline and her community have created.
[ Download MP3 | Transcript | iTunes | Soundcloud | Raw RSS ]